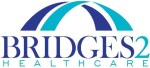 Many women (and a few men) are attracted to birth and wish to help laboring women through this challenging process. Doulas are labor support professionals who stay with the mother continuously from the beginning of labor until several hours after the baby is born. Doulas support the father in his chosen role and complement his involvement. In this 30-hour workshop, participants will develop basic emotional, physical, and informational skills in order to increase their effectiveness as a labor support person. The course will cover the responsibilities of the birth doula, emotional support skills and physical comfort measures, getting along with physicians and nurses, topics to cover during prenatal visits, handling challenging labors, and strategies for developing a business. This workshop is one step towards certification.
Fall 2014
47-510-480-G002
December 12, 13, and 14
Fri, Sat, Sun
8:00 AM - 7:00 PM
At Southwest Tech
Room 3617
Health Science Center
Students must attend all three days to be eligible for workshop completion certificate
Workshop Cost: $98.89 for the December classes.
Class size is limited to 12 students
The Southwest Tech Bridges2Healthcare Project is funded through a Department of Labor Grant