Event Dates
Wednesday, October 21, 2020 from 10:30 a.m. – 1:30 p.m. (all program areas)
Thursday, October 22, 2020 from 9:30 a.m. – 12:30 p.m. (second-year nursing students)
The Southwest Tech virtual job fair will be on two days this fall. The first day will include all program areas, while the second day will focus on second-year nursing students. For health care employers choosing to attend both days of the fair, you will not be charged for the second day. However, if you chose to attend on Thursday only, you will be charged a registration fee.
Event Registration
Event registration is open from August 28 – October 14. Reduced fees for our first virtual job fair:
$75 – Companies who employ 6 or more full-time employees
$50 – Companies who employ 5 or less full-time employees
$30 – Non-profit companies
Engage with students in this virtual environment, including:
Video, audio, and chat communication with students
Group meetings with up to 50 students
1:1 student meetings scheduled in advance or after a group session
Sharing company information with students ahead of time
Registration Tips
The registration link will prompt you to create a Handshake account if you do not already have one. Once created, you must connect with your business. If your business does not have a Handshake account, create your business profile. Search "Southwest Wisconsin Technical College" to connect with us; then, search for our career fair by clicking on "Fairs" on the left dashboard. Career Services must approve your registration before paying.
During registration, you will be asked to share the number of representatives who plan to attend the fair—up to 15 representatives per employer are able to participate. Each representative you register will be able to create their own unique schedule to engage with students.
We greatly value your partnership and look forward to connecting you with Southwest Tech students this fall!
Registered Employers – Fall 2020 Virtual Job Fair:
https://www.swtc.edu/events/wp-content/uploads/2020/10/Registered-Employers-Fall-2020-Virtual-Job-Fair.pdf
Employer Registrations Links:
Wednesday, October 21:
Thursday, October 22:
Student/Alumni Registration Links:
Wednesday, October 21:
Thursday, October 22:
Public Registration
Members of the public are encouraged to attend this virtual event.
To Attend:
Contact Heather Fifrick
Career Services Manager
If you need any additional information or have further questions, please contact Heather Fifrick, Career Services Manager.
Contact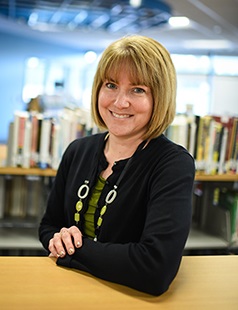 Heather Fifrick – Career Services Manager
608.822.2414
Email Heather