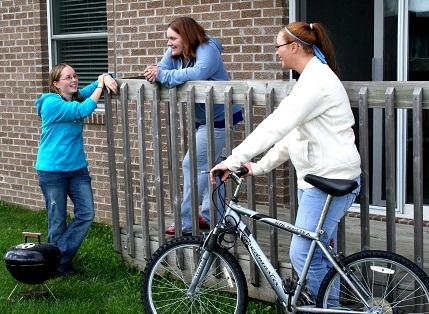 Why Live On Campus?
Be close to the action!
Walk to classes, no need to find parking!
Reasonable rent, utilities included!
Available for a 10-month lease!
Convenient payment through your financial aid package!
Housing Options
The Southwest Tech Foundation currently offers student housing for up to 108 students annually. Four styles of apartments feature different amenities to meet student needs. Housing is located within easy walking distance of campus and is available on a ten month (school year) lease. A Student Housing Application is available online or by contacting the Resident and Student Life Manager. As on-campus housing is limited and available on a first-come, first served basis, please submit your application as soon as you are accepted at Southwest Tech.
Leases are approved pending the outcome of a background check and housing availability. Students submitting an application will receive a lease when housing is available. Thank you for your interest in on-campus student housing!