Welding Lab – Open to the Public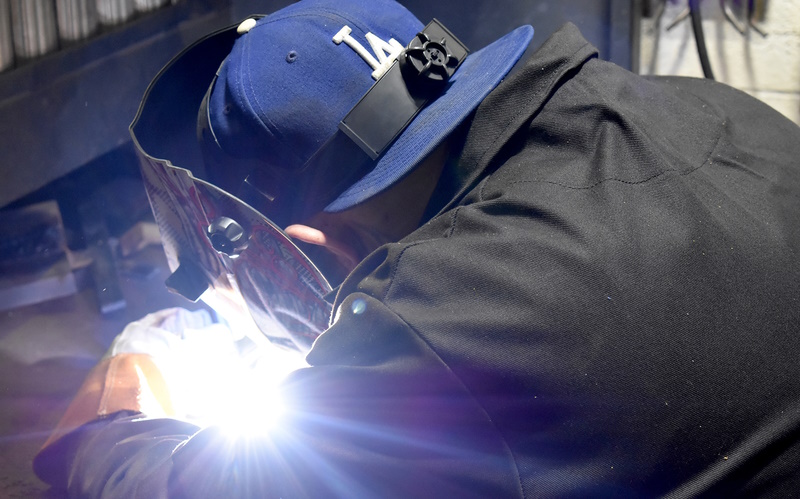 Southwest Tech Welding Instructor, Ed Anderson, will be in the welding lab on Wednesday nights to provide guidance and instruction to individuals, regardless of skill level. Stay for 1 hour, 2 hours, or the entire time. Preregistration is REQUIRED and there must be a minimum of 6 students signed up for the lab to be open.
This is not a full program course, it is meant for individuals to brush up on skills or learn the basics of welding. You can sign up for as many nights or any combination of nights you choose!
Upcoming Welding Nights
2nd Wednesday of Every Month | 4-8 P.M.
September 13, 2023
October 11, 2023
November 8, 2023
December 13, 2023
Location
Southwest Tech Welding Lab
Building 500, Room 505
1800 Bronson Blvd., Fennimore, WI
Full Cost: $160/night;
Your Cost: $56/night with Workforce Innovation Grant Credit
Steps To Register:
Register Now
In order to take advantage of the credit, you will need to use the code PYMTPLAN at checkout.
NOTE: This will take your balance to $0.
You Will Still Owe $56, please see Step 2 on how to complete payment.
Complete payment with one of the 3 following options:

Payment via phone by calling 608.822.2660
Pay in person at the Payments/Billing Office. Call to verify normal business hours.
Pay by mail. A check or money order can be mailed to:
Southwest Tech, Attn: Student Payments
1800 Bronson Boulevard
Fennimore WI 53809