For Immediate Release
Contact: Daniel Wackershauser, Marketing Specialist
Phone: 608.822.2303
Email: dwackershauser@swtc.edu
Mail: 1800 Bronson Blvd., Fennimore, WI 53809
Date of Release: May 12, 2020
Bach utilizes Southwest Tech's transfer program
Fennimore
-
Autum Bach, a 2019 graduate of Prairie du Chien High School, has a clear vision of her future. Combining Southwest Tech credits earned through dual enrollment in high school, and two semesters of coursework through the University Transfer Liberal Arts degree, Bach is completing her spring semester with more than 40 credits of general education coursework.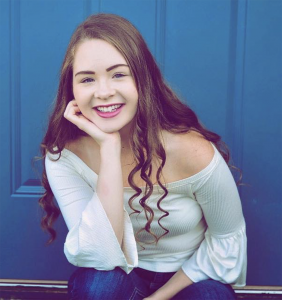 During her senior year in high school, Bach completed Southwest Tech's Certified Nursing Assistant course and became a CNA as well.
All of Bach's classes at Southwest Tech were online, except one. She had the option to take every class online, however. "Being able to work at my own pace and save up some more money, it was a lot cheaper than going to a traditional university the first year," she said. "I ended up not really having to pay much, between financial aid and scholarships I had gotten from high school."
The online model suited Bach well. "I really liked the flexibility with it," she said. "It still seemed personal, even with the Coronavirus stuff going around. I had a few instructors actually message me to see if I needed anything. They were really understanding and they really care."
Bach's plans in the fall include enrollment in the physician assistant program at either UW-Madison or Edgewood College in Madison, Wisconsin.
A virtual presentation showcasing Southwest Tech's University Transfer Liberal Arts Associate Degree program will be held via Facebook Live on Thursday, May 14 at noon. More information is available at swtc.edu/askacharger.
| Southwest Wisconsin Technical College is one of 16 institutions that comprise the Wisconsin Technical College System. Southwest Tech offers more than 60 programs in a wide variety of disciplines. Courses are offered on campus, online and in a blended format. The college provides apprenticeship, certificate, technical diploma, and associate degree programs that respond to district workforce needs and prepare student for family-sustaining jobs and career advancement. |