For Immediate Release
Contact: Daniel Wackershauser, Marketing Specialist
Phone: 608.822.2303
Email: dwackershauser@swtc.edu
Mail: 1800 Bronson Blvd., Fennimore, WI 53809
Date of Release: August 23, 2019
Campbell earns prestigious award from national organization
Fennimore
-
Karen Campbell, executive services director at Southwest Wisconsin Technical College in Fennimore, Wisconsin, has received the 2019 Professional Board Staff Member award for the Midwest Region by the Association of Community College Trustees (ACCT).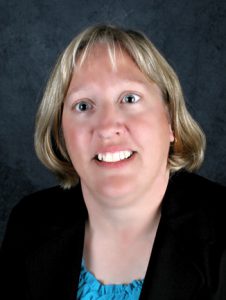 This honor is indicative of the strong work ethic and professionalism that Campbell brings to campus every day. In addition to her passion for Southwest Tech students, she was a student herself recently. She earned a master's degree in servant leadership from Gonzaga University.
"I am grateful to have been able to devote my entire career to Southwest Tech and serving the students, employers, and constituents in the Southwest district," said Campbell. "Every day brings a new challenge and learning opportunity for me. I can honestly say I am eager and energized to come to work every day."
"We are grateful and proud of Karen's 36-plus years of experience at Southwest Tech and the positive impact she has made on many, many people," said Dr. Jason Wood, Southwest Tech president. "I am grateful for Karen's generosity in donating significant funding to support professional development of other faculty and staff as well as her commitment to continued learning. She has established an endowment, which helps faculty and staff pursue further education."
Campbell is the first person associated with Southwest Tech to earn a distinction at this level. "I am extremely humbled and honored to be the recipient of this award," she said. "I did not win this award by myself; I have had wonderful and inspirational district board members, college presidents, and colleagues who have helped me develop my leadership skills that are allowing me to be honored with this award. I am excited to have Southwest Tech receive national recognition as well. The Association of Community College Trustees represents more than 6,500 elected and appointed trustees who govern over 1,200 community, technical, and junior colleges in the United States and beyond."
ACCT's Regional Awards recognize the tremendous contributions made by community colleges and their leaders to meet the needs of their communities.
"Community colleges are vital to our nation's education and to building and adapting our nation's workforce to meet ever-changing demands," said ACCT Chair and Iowa Western Community College Trustee Connie Hornbeck. "The individuals and institutions that have been selected to receive ACCT regional awards are among the hardest working, most effective and most important leaders in the country."
Individuals and colleges recognized at the regional level will contend for the national-level recognition of the following ACCT Association Awards:
2019 M. Dale Ensign Trustee Leadership Award
2019 Charles Kennedy Equity Award
2019 Marie Y. Martin Chief Executive Award
2019 William H. Meardy Faculty Member Award
2019 ACCT Professional Board Staff Member Award
One outstanding award recipient in each category will be announced during the annual ACCT Awards Gala on Friday, Oct. 18 at the Hilton San Francisco Union Square, in conjunction with the 50th annual ACCT Leadership Congress.
About ACCT
Founded in 1972, the ACCT is the nonprofit educational organization of governing boards, representing more than 6,500 elected and appointed trustees of community, technical, and junior colleges in the United States and beyond.