For Immediate Release
Contact: Daniel Wackershauser, Marketing Specialist
Phone: 608.822.2303
Email: dwackershauser@swtc.edu
Mail: 1800 Bronson Blvd., Fennimore, WI 53809
Date of Release: December 10, 2019
Holland awarded second $10,000 Hormel scholarship
Fennimore
-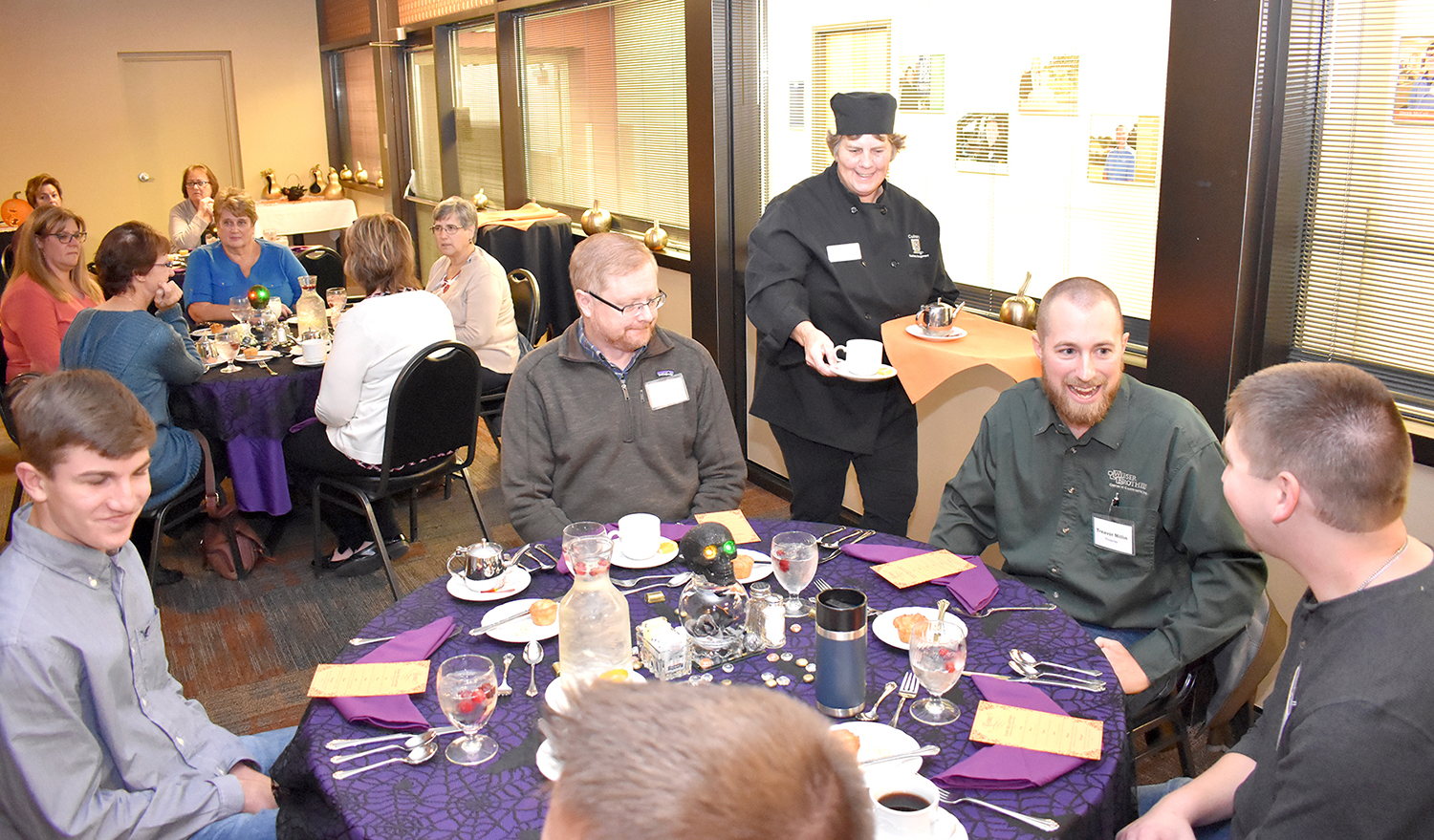 Marie Holland, from Hanover, Illinois, a culinary arts student at Southwest Wisconsin Technical College in Fennimore, Wisconsin, was recently selected for a $10,000 scholarship. Holland is one of two students chosen for the Hormel Heroes Scholarship Program created by Hormel Foods. This is the second year that Holland has earned this scholarship. She previously graduated from Southwest Tech with an associate degree in culinary management.
The scholarship program was created to support students with military backgrounds pursuing degrees in culinary arts or a foodservice management related program and is administered by the National Restaurant Association Educational Foundation (NRAEF).
Holland spent more than 30 years in the Unites States Army, retiring as a Master Sergeant. "It is an honor to be recognized for my hard work, and receiving this scholarship motivates me to continue to strive for excellence," Holland said. "I hope one day I will be able to help students achieve their goals just as you have helped me."
Holland will graduate in May with an associate degree in culinary arts. After graduation she plans to open a homemade candy shop and bakery in her hometown of Hanover, Illinois. While on campus she often brings treats to fellow students, instructors and staff.
"The National Restaurant Association Educational Foundation is proud to support service members through continued education and training, especially as they transition back to civilian life," said Rob Gifford, president of the NRAEF. "We are grateful to Hormel Foods for making these scholarships possible, and for helping our veterans pursue opportunities in the restaurant and foodservice industry."
| Southwest Wisconsin Technical College is one of 16 institutions that comprise the Wisconsin Technical College System. Southwest Tech offers more than 60 programs in a wide variety of disciplines. Courses are offered on campus, online and in a blended format. The college provides apprenticeship, certificate, technical diploma, and associate degree programs that respond to district workforce needs and prepare student for family-sustaining jobs and career advancement. |