For Immediate Release
Contact: Kim Schmelz, Foundation Director
Phone: 608.822.2379
Mail: 1800 Bronson Blvd., Fennimore, WI 53809
Date of Release: July 25, 2022
Hospitals pledge support for Southwest Tech's Nursing program
Fennimore
-
Southwest Wisconsin Technical College will start admitting students into a January start Nursing program with the help of six area hospitals.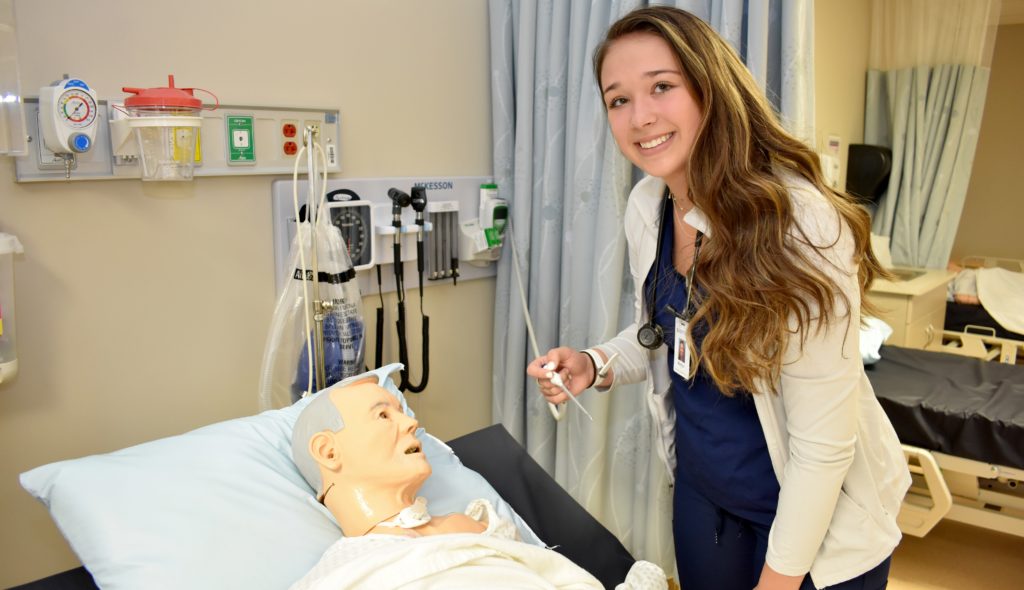 Southwest Health, Crossing Rivers Health, Memorial Hospital of Lafayette County, Gundersen Boscobel Area Hospital and Clinics, Grant Regional Health, and The Richland Hospital and Clinics have all signed an agreement pledging support of $75,000 each over the next three years to expand the Southwest Tech Associate Degree Nursing (A.D.N) course offerings and allow for continuous enrollment, retention, and completion.
The support from these six hospitals will allow increased A.D.N. enrollment and graduation points from once to twice yearly, with students enrolling in August and January and graduating in May and December. Students will also be receiving wrap-around services to enhance growth, professionalism, and work readiness.
"It simply isn't enough to offer Nursing program enrollment on a once-yearly basis. Our local healthcare facilities and our local residents need nurses, and we are committed to meeting that need," said Dr. Cynde Larsen, executive dean of Health Sciences at Southwest Tech. "The funding from these hospitals will allow us to hire another full-time Nursing instructor to start a cohort of students in January 2023, while also providing additional course options to students continuing in the Nursing program."
As part of the agreement, hospitals will be able to sponsor a student each year who will work with them while going to school, have enhanced clinical affiliation, and will have the opportunity for employment upon graduation. Each hospital will also have a lab in their name in the Southwest Tech Health Science Center to create more awareness of their organization among students in the health programs.
"The commitment from our area health providers to help grow our Nursing program speaks volumes about the value of our graduates," said Dr. Jason Wood, president of Southwest Tech. "We are excited to work with each hospital to help grow and strengthen the number of nurses we graduate each year."
The mission of the Southwest Tech Foundation is to promote learning through funding and activities that enable Southwest Tech to provide opportunities for success. For more information on the Need for Nurses program or other ways to support the Southwest Tech Foundation, email foundation@swtc.edu or call 608.822.2379.