For Immediate Release
Contact: Daniel Wackershauser, Marketing Specialist
Phone: 608.822.2303
Mail: 1800 Bronson Blvd., Fennimore, WI 53809
Date of Release: May 27, 2022
Livingston selected to build women's golf program
Fennimore
-
Carly Livingston, from Minneapolis, Minnesota, is eager to get to work as the first head coach of the new women's golf team at Southwest Wisconsin Technical College. She was recently hired to expand the athletic offerings at the college. Southwest Tech started a Golf Course Management program in 1999 and the co-ed golf team became a member of the NJCAA (National Junior College Athletic Association) in 2008.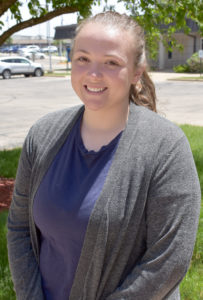 Livingston picked up the game in 8th grade. During her freshman year in high school her skills had progressed and she made the varsity team. She didn't look back and was a four-year varsity player, being named captain during her junior and senior years. She has also taken lessons from a PGA-certified golf professional. "Now, golf is a passion of mine," said Livingston. "I love to share my knowledge about it with others."
Moving into the coaching role seems like the perfect fit, according to Livingston. "I have always been an effective communicator, especially with sports," she said. "And I feel like I have a lot of knowledge about golf.
"We wanted to start the women's golf team because we wanted to provide more engagement opportunities for all students," said Robin Hamel, athletic director at Southwest Tech. "Carly is a great fit because she is excited about the idea of building a team, which is so important in these beginning stages."
Livingston will join Scott Kennedy, coach of the college's current team on the road this summer, scouting high school talent. They hope to show students everything Southwest Tech has to offer, both academically and athletically.
As for Livingston being tasked to build a new program, she sees it as a unique and exciting opportunity. "It's going to be a team we're really going to have to develop over the year and I'm excited for that challenge," she said. "I'm excited to lay a foundation with solid expectations that will hopefully continue on each year."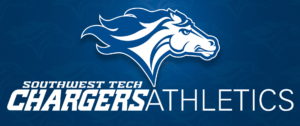 The team will be open to anyone, according to Livingston. "Every level is welcome and we are excited to help students develop their golfing skills," she said. "Don't be scared to sign up if you're not super confident in you're golfing skills. We are excited to help golfers develop."
The competition season will run 12 weeks from August through October. Livingston will tailor the practice schedule with team members. According to Hamel, they would like to have five female athletes on the team for the inaugural season.
In addition to the competitive aspect of the game during a student's college career, golf has additional benefits, according to Livingston. "Golf is a life-long sport and it could be a useful skill down the road in terms of a career," she said. "It helps build relationships with co-workers and clients. It's a very social activity."
Anyone with questions or who would like more information can contact Livingston at clivingston@swtc.edu.
| Southwest Wisconsin Technical College is one of 16 institutions that comprise the Wisconsin Technical College System. Southwest Tech offers more than 60 programs in a wide variety of disciplines. Courses are offered on campus, online and in a blended format. The college provides apprenticeship, certificate, technical diploma, and associate degree programs that respond to district workforce needs and prepare student for family-sustaining jobs and career advancement. |