For Immediate Release
Contact: Daniel Wackershauser, Marketing Specialist
Phone: 608.822.2303
Mail: 1800 Bronson Blvd., Fennimore, WI 53809
Date of Release: August 10, 2023
New IT program to include Security Operations Center
IT Cybersecurity and Network Administration degree begins this fall
Fennimore
-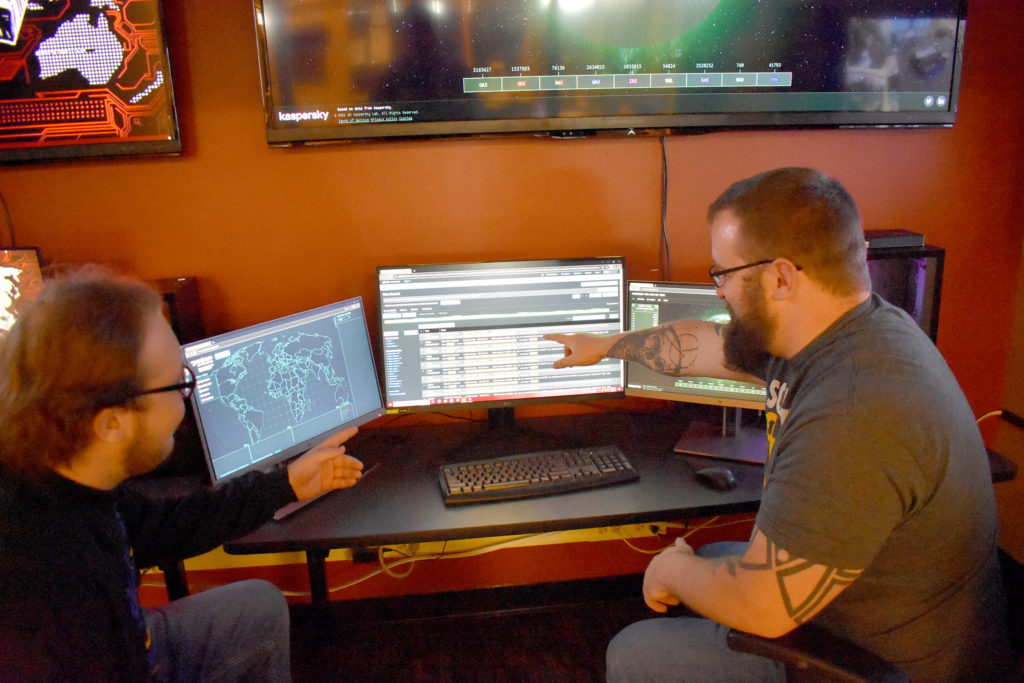 Students enrolled in Southwest Wisconsin Technical College's new IT Cybersecurity and Network Administration program will have exciting tools at their disposal this fall. Current students, Logan Zart, Boscobel and Jordan Scott, Muscoda, have been working this summer to install a functional Security Operations Center (SOC) in the IT classroom/lab area. "We've tried to make it as realistic as possible," said Derek Dachelet, executive dean at Southwest Tech.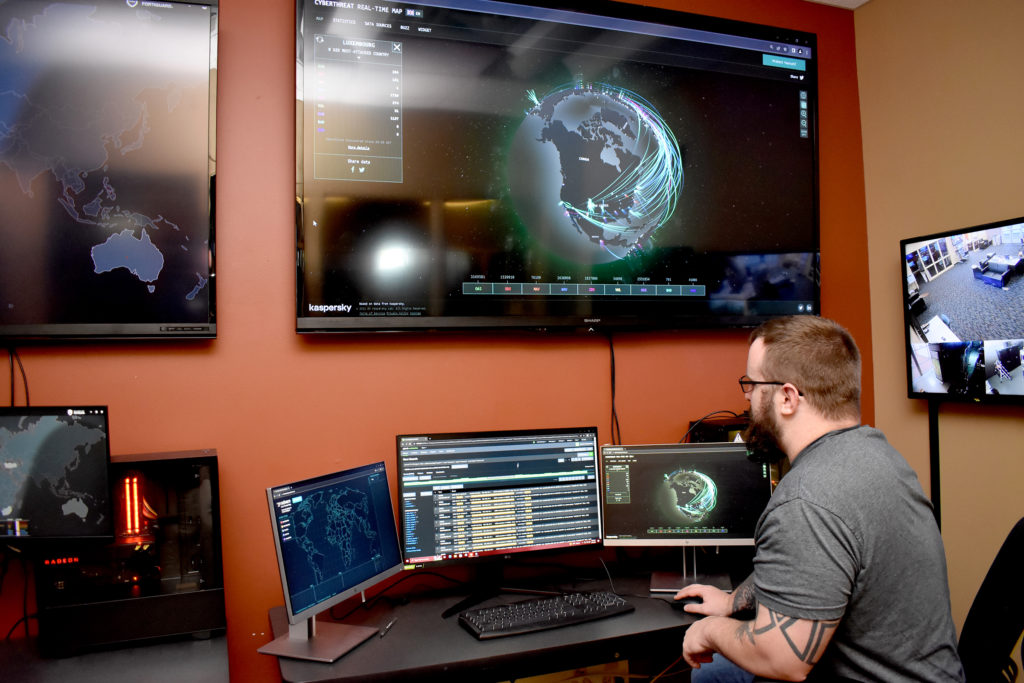 "The endgame being, anyone who is doing cybersecurity, they are going to end up in an analyst role doing stuff like this; analyzing logs," said Scott, who is a work study student in the IT program this summer. "And, even if they don't end up in a SOC, they are going to be doing stuff like data forensics."
With an increase in cybersecurity career opportunities, the inclusion of the SOC, is likely to draw students into the program. "The reason we did this is because this is the way the industry is going; enhanced importance on security," said Dachelet. "This is a realistic way to try to provide our students with the environment to do that work in."
The SOC is being used to monitor the IT program's datacenter and servers, in order to track and identify potential cyber attacks. "These people try anything," said Scott. "We were mapping where they were coming from, and we had one from Lithuania, we had one from China."
This SOC is only monitoring the IT program's systems and it is not connected to the college's main network or servers. IT Services and the program are developing plans to collaborate with the college's IT Services department with possibilities of giving students real work-related experiences.
Heath Ahnen, executive director of Information Technology Services at Southwest Tech, underscores the impactful collaboration between the IT Cybersecurity and Network Administration program and SWTC Information Technology Services, with students gaining hands-on experience by installing a realistic SOC to analyze logs, perform data forensics, and track cyber threats.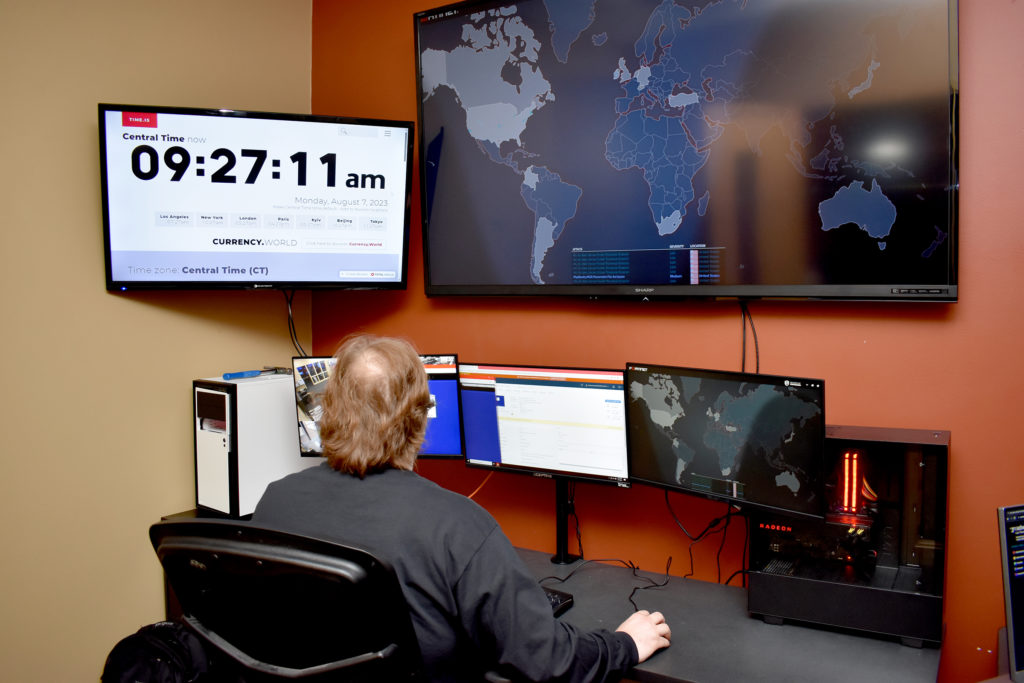 "The inclusion of the SOC, driven by the industry's growing emphasis on security, reflects the college's commitment to providing students with an environment that prepares them for cybersecurity roles, ultimately enhancing their knowledge and readiness as they enter the workforce," said Ahnen. "The SOC's proactive monitoring of the IT program's systems offers valuable insights into potential cyber-attacks and paves the way for potential collaboration with the college's IT Services department, further enriching students' real-world experiences."
Both, Zart and Scott are enjoying their time spent bringing the SOC online. "It's a lot of interesting stuff," said Scott. "This is the new crime. This is the big time, now."
"I thought it would be cool to help them out and then get the background for how to do it, if a company needed to set it up," said Zart, who is completing his internship with the IT program this summer.
"This room is going to grow," added Scott. "We are going to add more software."
The IT Cybersecurity and Network Administration Associate Degree will offer graduates enhanced knowledge when they enter the workworce. Not only will they have competent networking skills, they will also have entry-level cybersecurity knowledge.
For more information about the new degree, visit: https://www.swtc.edu/academics/programs/information-technology/it-cybersecurity-specialist