For Immediate Release
Contact: Daniel Wackershauser, Marketing Specialist
Phone: 608.822.2303
Mail: 1800 Bronson Blvd., Fennimore, WI 53809
Date of Release: February 21, 2023
New Sustainable Energy Management program starts this fall
Fennimore
-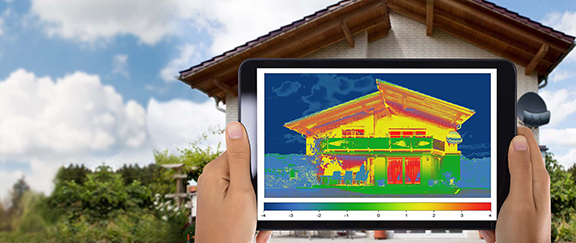 Beginning this fall, officials at Southwest Wisconsin Technical College will welcome the first cohort of students into its new Sustainable Energy Management program. Citing a variety of factors, now is the right time for the college to offer the program. Policy changes at the state level are allowing for growth in the industry, in addition to federal funding for apprenticeships and prevailing wages. "People will get paid a lot more to work in the industry," said Amy Seeboth-Wilson, director of grants at Southwest Tech.
The two-year associate degree program will focus on solar and wind energy. Course offerings will include Introduction to Renewable Energy, Project Management Fundamentals, Energy Modeling, and more. The courses will be offered face-to-face on campus during the fall semesters, with a hybrid offering of online and face-to-face in the spring semesters.
"This is a great opportunity, not only for our students, but also for our emerging industry partners in the region," said Dr. Jason Wood, Southwest Tech president. "Our students will soon provide the human capital to grow the industry here in southwest Wisconsin, while at the same time providing those graduates with tremendous career potential."
"When you look around southwest Wisconsin, there are plenty of solar and wind projects coming in," said Seeboth-Wilson. "We have some of the largest renewable energy projects in the state here in southwest Wisconsin." Seeboth-Wilson noted the 3,500-acre Badger Hollow Solar project, located less than 30 miles from campus, which is one of the largest solar projects in the nation. That solar project is rated at 300 megawatts and is producing enough electricity for 77,100 houses. In addition, the Quilt Block Wind Farm, located in Lafayette County, is rated at 98 megawatts and produces 300,468 megawatts of electricity each year, enough to power 37,000 houses.
"Over the next two years, our district, both one of the sunnier and windier parts of the state is expecting another 2,000-acre solar project in Potosi, a 325-acre solar project in Cassville, and a 600-megawatt wind project in Lafayette and Iowa counties," stated Seeboth-Wilson. "A new, major transmission line, Cardinal Hickory Creek, will serve future renewable energy projects and is currently under construction diagonally across from our district."
According to Seeboth-Wilson, the new program's curriculum will be robust  throughout each of the four semesters. The first semester will begin with an introduction to solar power and its installation, and then move into sales and later into portfolio management. Following graduation, students will be able to enter the workforce with a wide variety of opportunities. "This industry is really primed for growth potential," she said, noting, that according to the U.S. Bureau of Labor Statistics, two of the five fastest growing jobs in the country between 2020-2030 are sustainable energy jobs, with wind turbine technicians projected to grow by 70 percent and solar photovoltaic installers by 52 percent.
This career currently has a mean starting national salary of $47,670, according to the U.S. Bureau of Labor Statistics.
As part of the new Sustainable Energy Management offering, the college will be hiring a new coordinator to facilitate the program. That person would also work with administration on energy efficiency projects on campus. "Southwest Tech is committed to being a leader in this area for our region," said Seeboth-Wilson. "Through education and practical experiences, our students will be leading the way."
Campus sustainability
Southwest Tech officials are currently working with consultants from Ameresco, to finalize a 10-year sustainability plan, which was funded by the Wisconsin Public Service Commission. Part of that plan includes the construction of a solar and battery storage operation on top of the Ag/Auto Building on campus. Seeboth-Wilson has applied for a grant to help fund the $1.5 million project and is expected to hear the results in mid-March. If approved, the college would be responsible for $400,000 of the project, with grant funds and tax credits covering the additional costs. "We would have one of the largest rooftop electrical storage units in the area," she said, noting the solar project would save $30,000 in electrical costs for campus in the first year.
Anyone interested in exploring this career option, can visit www.swtc.edu/sustainable.
| Southwest Wisconsin Technical College, a finalist for the 2023 Aspen Prize for Community College Excellence, is one of 16 institutions that comprise the Wisconsin Technical College System. Southwest Tech offers more than 60 programs in a wide variety of disciplines. Courses are offered on campus, online, HyFlex and in a blended format. The college provides apprenticeship, certificate, technical diploma, and associate degree programs that respond to district workforce needs and prepare student for family-sustaining jobs and career advancement. |