For Immediate Release
Contact: Daniel Wackershauser, Marketing Specialist
Phone: 608.822.2303
Mail: 1800 Bronson Blvd., Fennimore, WI 53809
Date of Release: December 13, 2022
Ribbon cuttings mark unique healthcare partnerships
Fennimore
-
Hospital officials from throughout the area joined Southwest Wisconsin Technical College representatives on campus Dec. 13 to celebrate a special partnership. The Need for Nurses sponsorship program was officially kick-started with six ribbon-cutting ceremonies in the Health Science Center. Southwest Health, Crossing Rivers Health, Memorial Hospital of Lafayette County, Gundersen Boscobel Area Hospital and Clinics, Grant Regional Health, and The Richland Hospital and Clinics have all signed an agreement pledging support of $75,000 each over the next three years to expand the Southwest Tech Associate Degree Nursing (ADN) course offerings and allow for continuous enrollment, retention, and completion. With each pledge, the hospitals have designated a lab area in the Health Science Center. The sponsorships will also allow for ADN students to enroll in January, in addition to the fall semester.
"With the six hospitals that have contributed, you've created the only program in the state that has two entry points for nurses," Dr. Jason Wood, Southwest Tech president, told the audience in his welcome address. "Your investment has already allowed over two dozen people to continue in nursing that otherwise wouldn't have been able to start or continue in January."
"It simply isn't enough to offer nursing program enrollment on a once-yearly basis," said Dr. Cynde Larsen, executive dean of Health Sciences at Southwest Tech. "Our local healthcare facilities and our local residents need nurses, and we are committed to meeting that need. The funding from these hospitals has allowed us to hire another full-time nursing instructor to start a cohort of students in January 2023, while also providing additional course options to students continuing in the nursing program."
As part of the agreement, hospitals will be able to sponsor a student each year who will work with them while going to school, have enhanced clinical affiliation, and will have the opportunity for employment upon graduation.
In addition, students will also be receiving wrap-around services to enhance growth, professionalism, and work readiness. "We are excited for the opportunity to grow this initiative, so that at the end of those three years we are able to assume the investments that you have made and continue that on and look to what's next," said Wood. "So, I hope over those three years you'll join us in exploring how we can innovate to help more students be more successful, especially our local students who are looking for local jobs. That's what we do better than anyone else in the country."
Here is what Southwest Tech partners had to say at the event: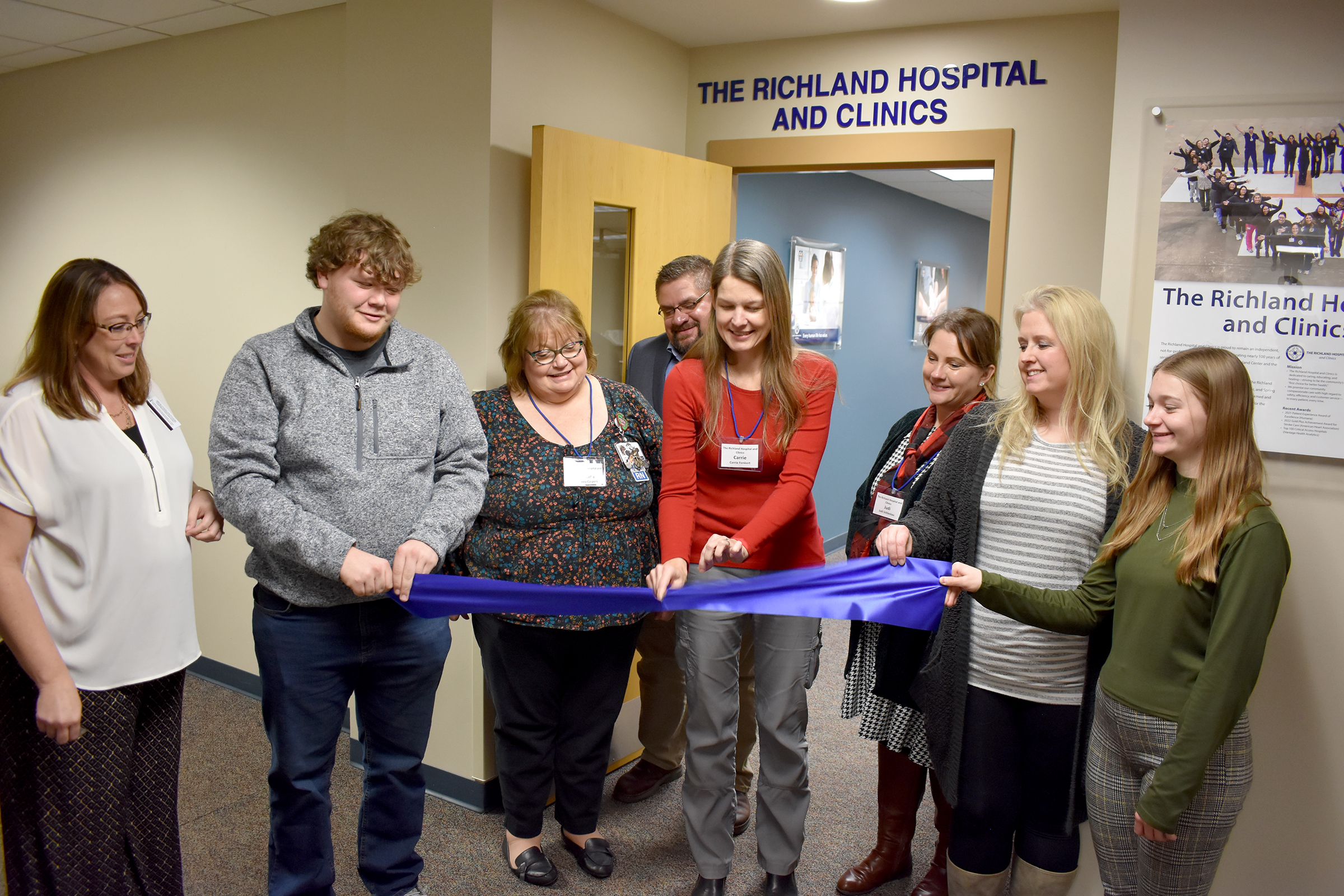 The Richland Hospital and Clinics
"This partnership will help both of our proud organizations continue to fulfill our missions for the people of southwest Wisconsin," said Charles Burnely, vice president and chief nursing officer at The Richland Hospital and Clinics in Richland Center, Wisconsin.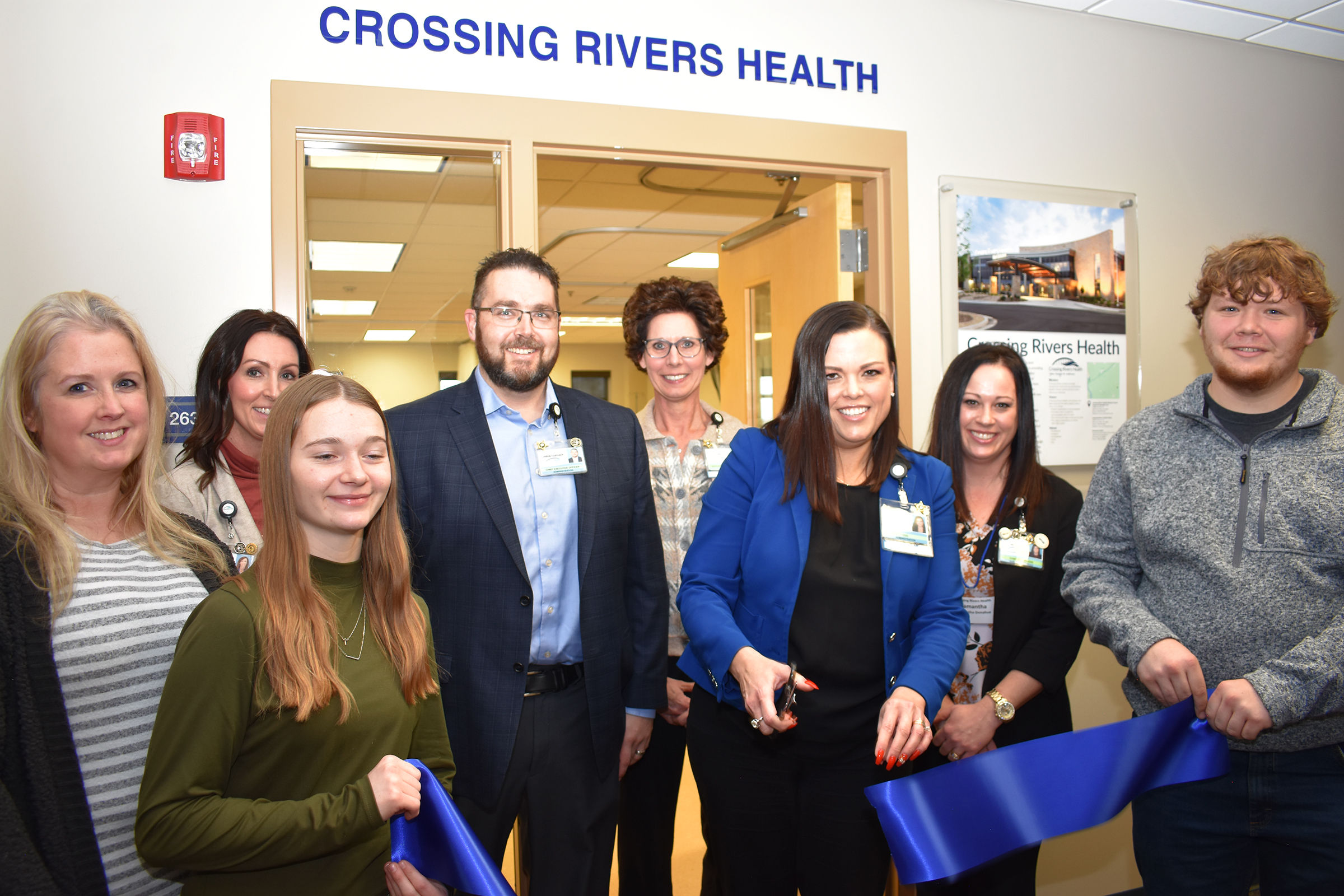 Crossing Rivers Health
"We jumped on board right away without hesitation because this is part of our mission," said Jenny Pritchett, chief operating officer at Crossing Rivers Health in Prairie du Chien, Wisconsin. "We are proud to join forces with Southwest Tech and all the other critical access hospitals to invest in the future of healthcare and to overcome the nursing shortage."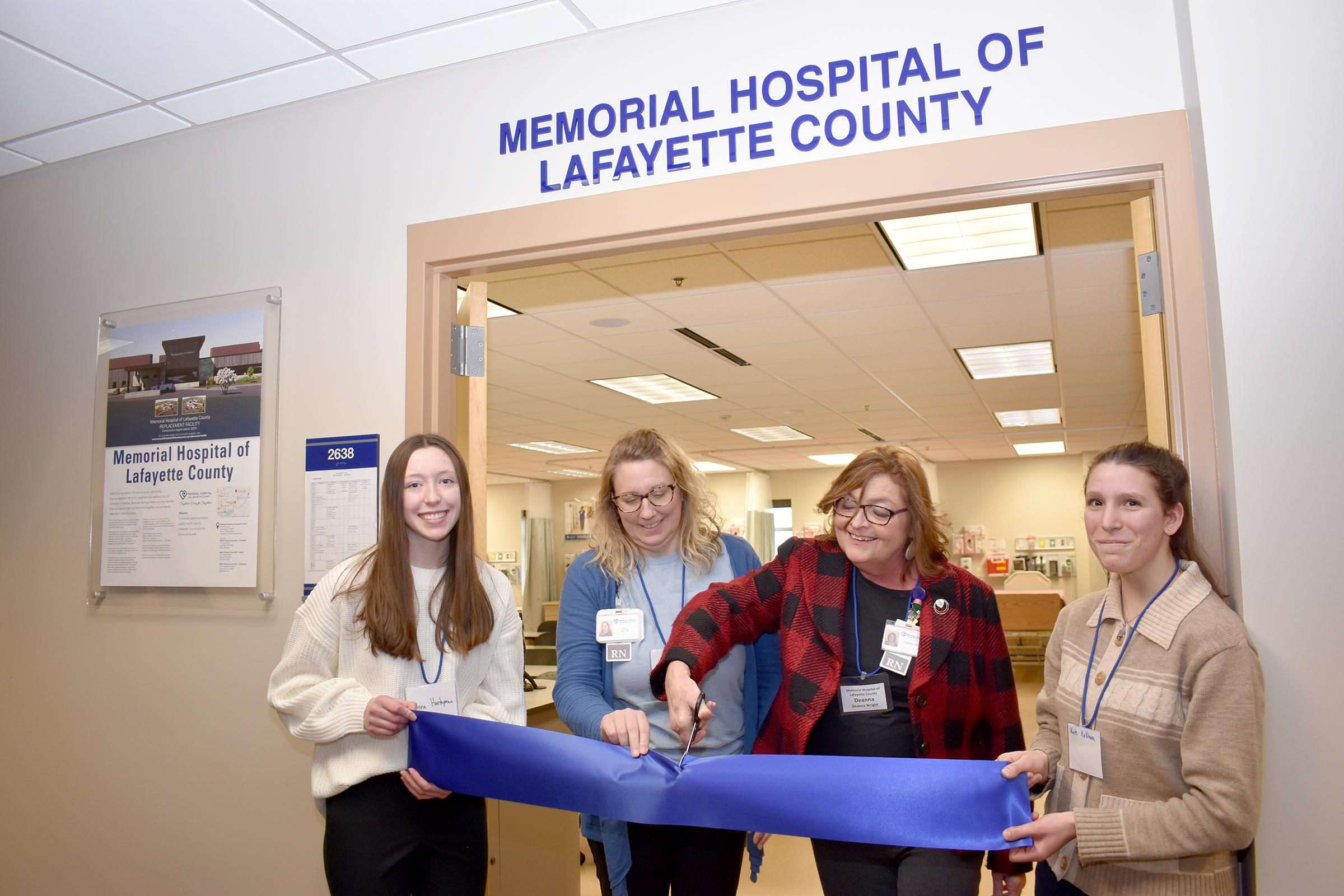 Memorial Hospital of Lafayette County
"This is something that is very much needed," Deanna Wright, chief clinical officer at Memorial Hospital of Lafayette County in Darlington, Wisconsin. "It's very futuristic-thinking. Basically, in order to have our younger population know what's out there you need to have these kinds of services, so I really applaud Southwest Wisconsin Technical College for coming up with this and having this opportunity for all of their students."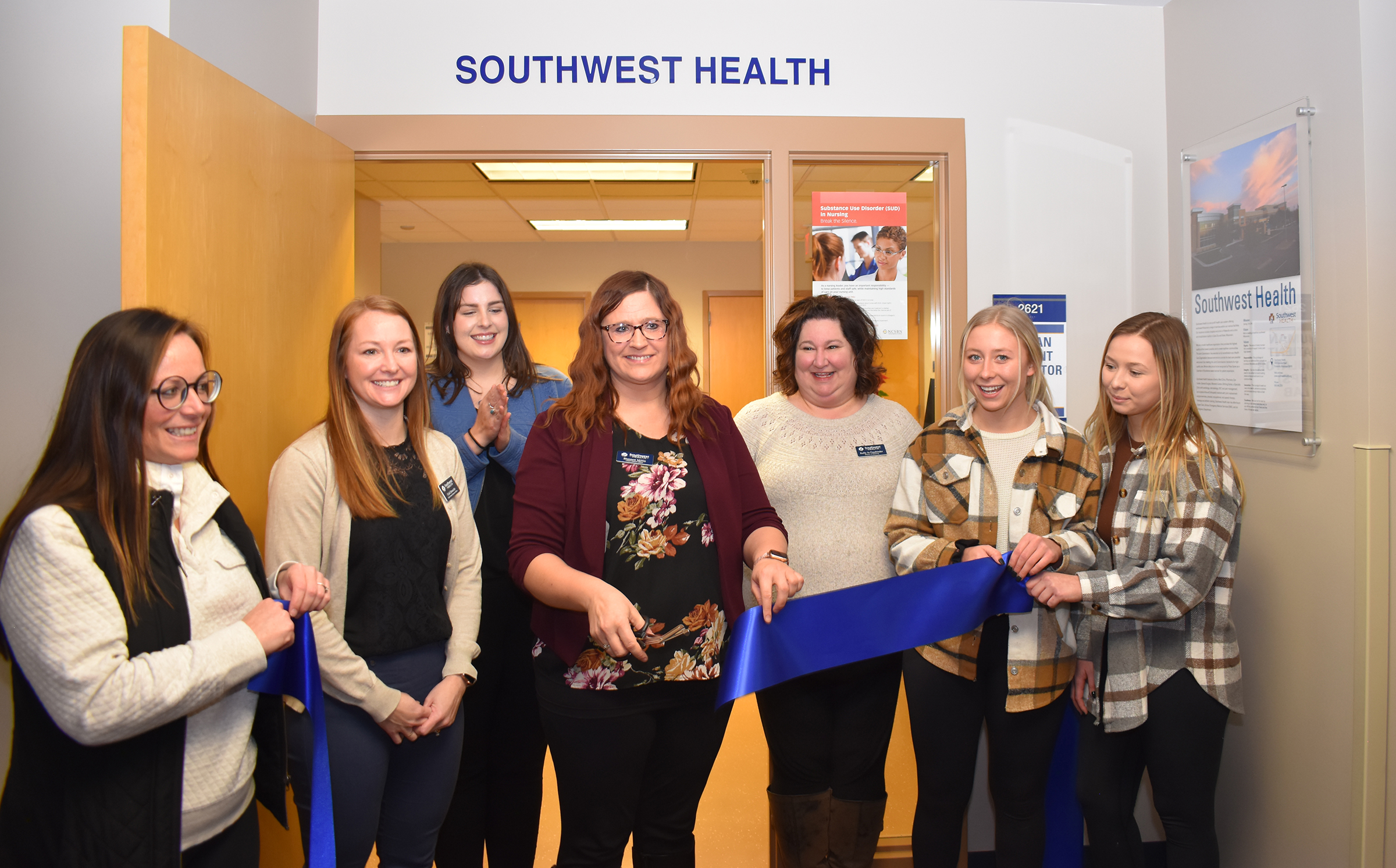 Southwest Health
"Southwest Health and Southwest Tech have teamed together several times over the past several years to encourage incoming students to consider healthcare," said Shannon Millin, chief clinical officer at Southwest Health in Platteville, Wisconsin. "We look forward to being partners in further impacting the landscape of healthcare and knowing students hired from Southwest Tech have received top notch education and support and are ready to create a healthier southwest Wisconsin."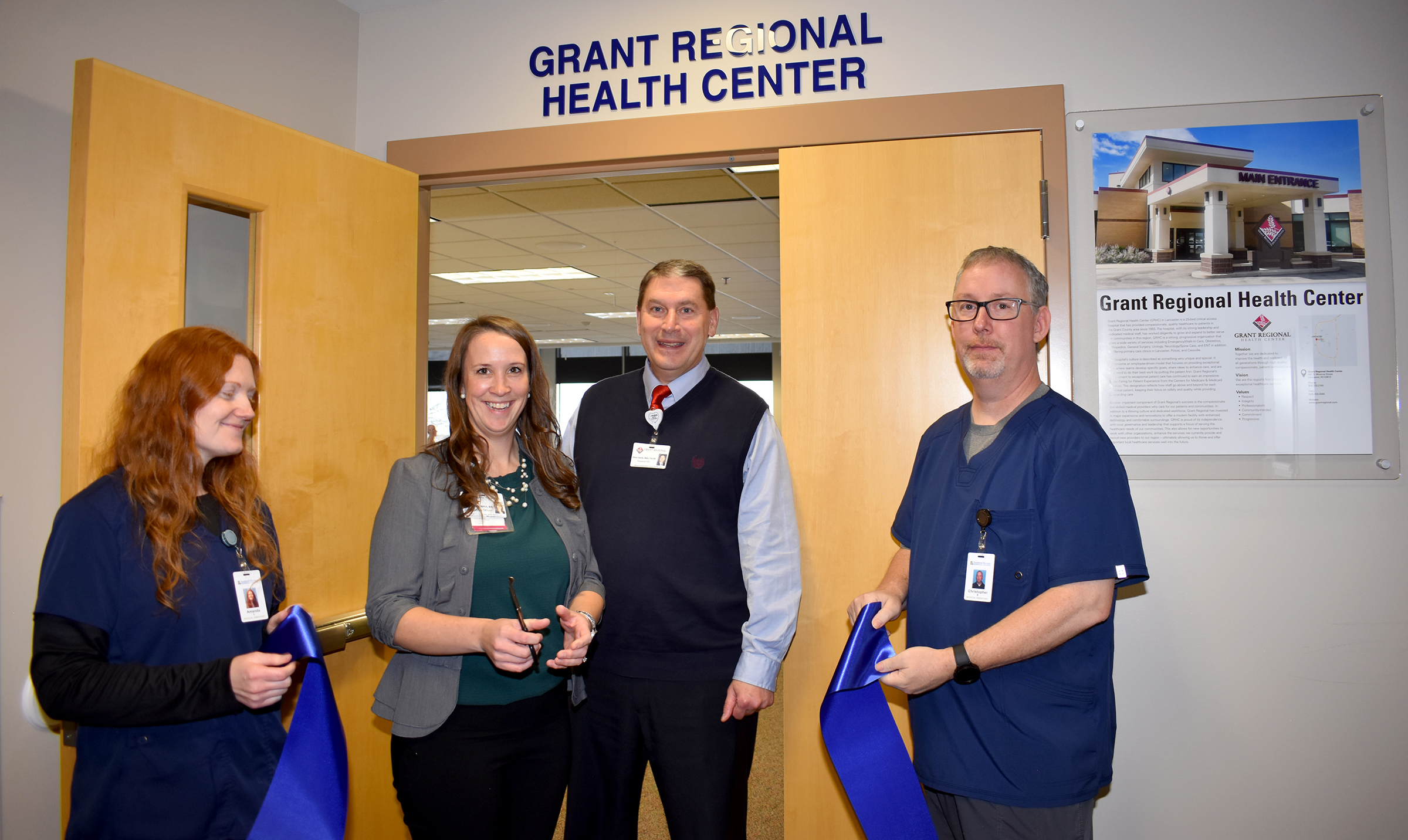 Grant Regional Health Center
"We have similar partnerships as you all (hospitals) do with the clinical students on site and we are very excited to continue that partnership, keep developing those nursing students, whether they come to us or come to the rest of us, as long as we keep those students in southwest Wisconsin, staying in southwest Wisconsin," said Dave Smith, CEO of Grant Regional Health Center in Lancaster, Wisconsin. "Thanks to Southwest Tech for your vision and putting this all together and making it happen."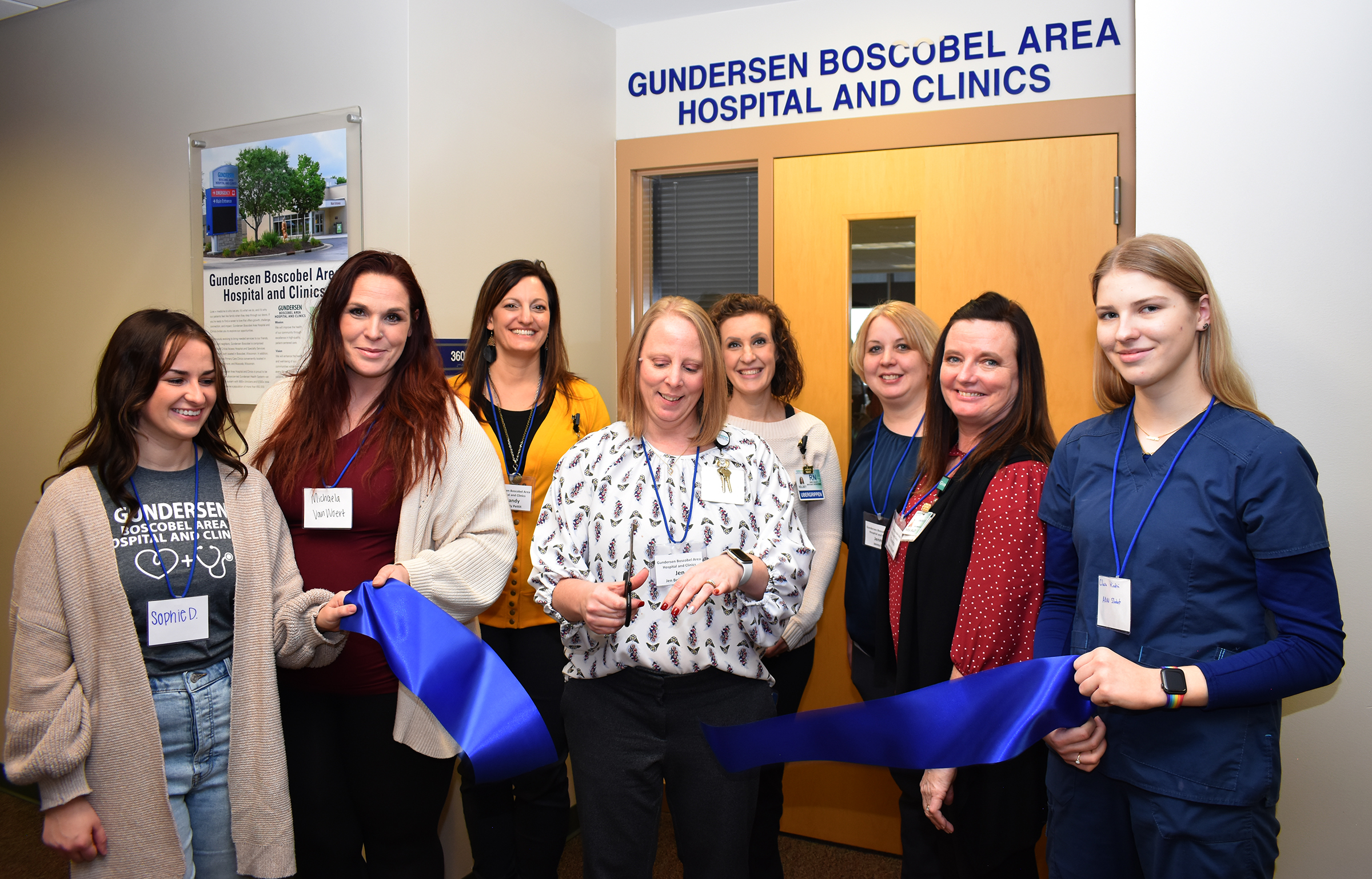 Gundersen Boscobel Area Hospital and Clinics
"It's creating and fostering relationships so that we can do things like this, so that we can partner to be able to sustain that workforce in our rural communities," said Theresa Braudt, administrator at Gundersen Boscobel Area Hospital and Clinics in Boscobel, Wisconsin. "We are super excited to be part of that."
To learn more about what Southwest Tech offers, visit swtc.edu/nursing.
| Southwest Wisconsin Technical College, a finalist for the 2023 Aspen Prize for Community College Excellence, is one of 16 institutions that comprise the Wisconsin Technical College System. Southwest Tech offers more than 60 programs in a wide variety of disciplines. Courses are offered on campus, online, HyFlex and in a blended format. The college provides apprenticeship, certificate, technical diploma, and associate degree programs that respond to district workforce needs and prepare student for family-sustaining jobs and career advancement. |