For Immediate Release
Contact: Kim Schmelz, External Relations & Alumni Development
Phone: 608.822.2379
Mail: 1800 Bronson Blvd., Fennimore, WI 53809
Date of Release: November 23, 2020
Supply Chain Management degree points graduate in a new direction
Fennimore
-
Shanda Trumm graduated from the Supply Chain Management program in May 2020 after five years of hard work, dedication and the motivation to advance in her career.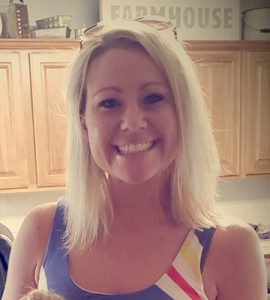 Trumm lives in Lancaster and is currently employed at Saputo. She noticed the Southwest Tech billboard promoting the Supply Chain Management associate degree program on her way home from work. After doing some research on the college's website she found that the classes related to the work she was doing in her current role at a large manufacturing company. "The degree helped me understand the processes better and it gave me a better understanding of the reason for the processes that I have worked with in the past and how it helps a business run smoother," she said.
Trumm took classes part-time for four years and then in her fifth year she balanced working full-time with a full-time class schedule. "I did the work at my pace and I always knew I could call or text Doris and if I still wasn't getting it, we would meet in person to work through it," Trumm said when talking about her experience working through the program led by Supply Chain Management Instructor Doris Pulvermacher. She also took advantage of the Southwest Tech Outreach Site in Boscobel, as well as the Knox Learning Center on campus.
Trumm's degree ended up pointing her in a new direction. She started at Saputo in Belmont in May 2019 as the inventory control coordinator and then moved to the Lancaster facility in August 2020 where she serves as the plant accountant. "My job involves working with a lot of the inventory," she said. "I use the Lean manufacturing skills I learned in the program at work and at home in order to keep things organized."
Now, with one degree under her belt, Trumm is returning to Southwest Tech in January to start the Accounting associate degree program. It's obvious she follows the advice she would give to other students, which is to be self-motivated, disciplined and always willing to ask for help.