For Immediate Release
Contact: Daniel Wackershauser, Marketing Specialist
Phone: 608.822.2303
Mail: 1800 Bronson Blvd., Fennimore, WI 53809
Date of Release: March 24, 2021
Virtual concert to highlight Week of the Young Child
Fennimore
-
Southwest Wisconsin Technical College is celebrating the 50th annual Week of the Young Child April 10-16. Each day that week will include a new theme and special events for the children in the campus child care center. The week will be highlighted with a special virtual concert featuring Miss Carole and Clarence of Macaroni Soup, sponsored by the college's Early Childhood Education program. Miss Carole and Clarence will perform a sing-along, dance-along virtual concert for families on Tuesday, April 13 at 6 p.m. via Zoom. The link will be posted on the Early Childhood Education webpage: www.swtc.edu/ece and the Southwest Tech Child Care Center Facebook page.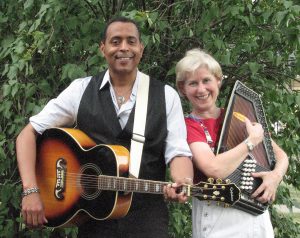 "Macaroni Soup performed a concert on campus a few years ago and it was a great time for everyone," said Emily McBee, Child Care Center manager/instructor. "We hope that families from throughout the district and elsewhere will join us on April 13."
Miss Carole is a well-known singer of children's songs such as "Sticky Bubble Gum," "Hello Everybody," "Clap, Clap Your Hands," and more.
This is the 50th anniversary of the Week of the Young Child, sponsored by the National Association for the Education of Young Children. Other events planned on campus include window painting, sidewalk art, and literacy bags for families of the children at the Southwest Tech Childcare Center.
More information about the college's Early Childhood Education program can be found at www.swtc.edu/ece.
What is Week of the Young Child?
The Week of the Young Child is an annual celebration sponsored by the National Association for the Education of Young Children (NAEYC), the world's largest early childhood education association, with nearly 60,000 members and a network of 51 Affiliates. The purpose of the Week of the Young Child is to focus public attention on the needs of young children and their families and to recognize the early childhood programs and services that meet those needs. NAEYC first established the Week of the Young Child in 1971, recognizing that the early childhood years (birth through age 8) lay the foundation for children's success in school and later life. The Week of the Young Child™ is a time to plan how we—as citizens of a community, of a state, and of a nation—will better meet the needs of all young children and their families. #WOYC21
| Southwest Wisconsin Technical College is one of 16 institutions that comprise the Wisconsin Technical College System. Southwest Tech offers more than 60 programs in a wide variety of disciplines. Courses are offered on campus, online and in a blended format. The college provides apprenticeship, certificate, technical diploma, and associate degree programs that respond to district workforce needs and prepare student for family-sustaining jobs and career advancement. |