Hired Before Graduation – Curt Price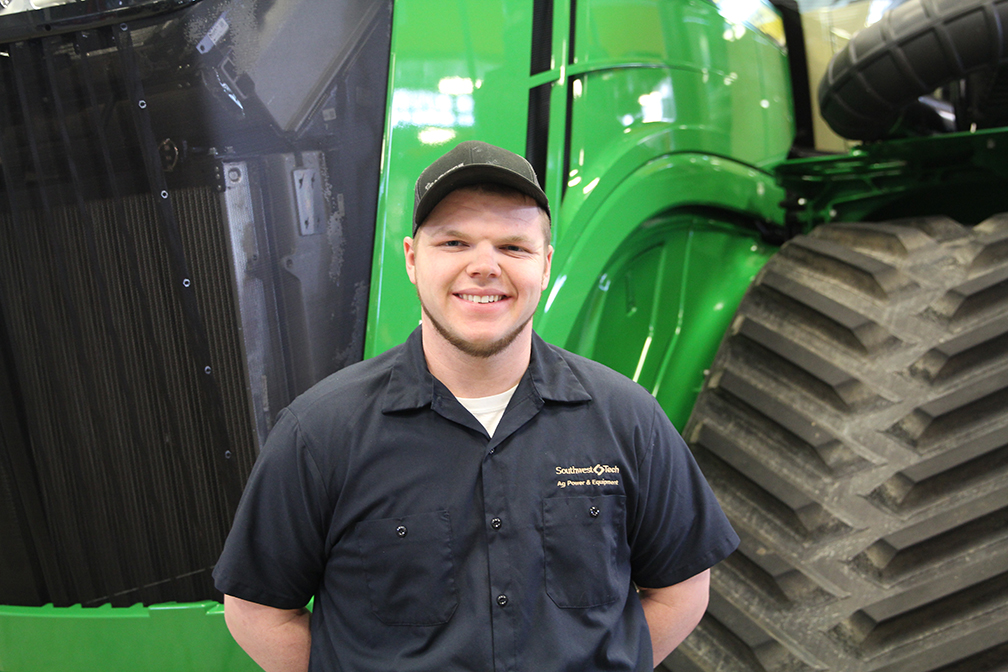 Name: Curt Price
Hometown: La Farge, Wisconsin
Graduation date: May 18, 2019
Area of study: Agricultural Power and Equipment Technician
Place of employment: Hillsboro Equipment Inc.
Job title: Service Technician
Job responsibilities: General Repairs/New Equipment Setup
How did Southwest Tech prepare you for your current position? Southwest Tech helped me prepare for my current position by giving me the hands-on experience and technical knowledge I needed in order to be successful.
Why did you choose your field of study? I chose this field of study because I enjoy solving complicated problems and working with my hands.
What advice would you have for other students thinking about advancing their education? My advice to other students would be don't be afraid to get your hands dirty and put in the work because it will pay off.