For Immediate Release
Contact: Daniel Wackershauser, Marketing Specialist
Phone: 608.822.2303
Mail: 1800 Bronson Blvd., Fennimore, WI 53809
Date of Release: January 8, 2021
Citizenship showcased during upcoming Diversity Week
Fennimore
-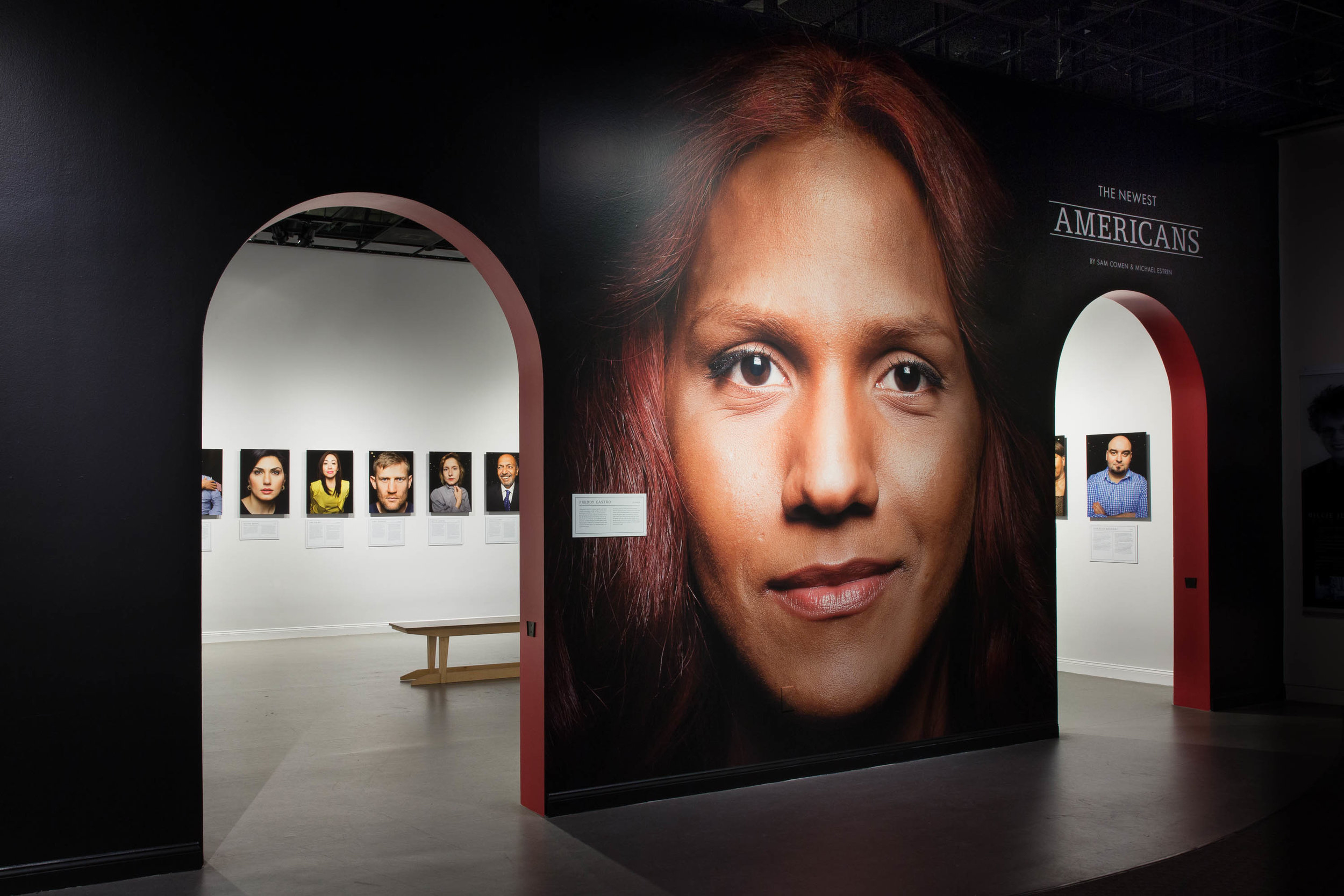 When students return for the spring semester at Southwest Wisconsin Technical College, they will have the opportunity to celebrate Diversity, Equity and Inclusion Week. This is the third annual weeklong event, scheduled in conjunction with Martin Luther King, Jr. Day on Monday, Jan. 18.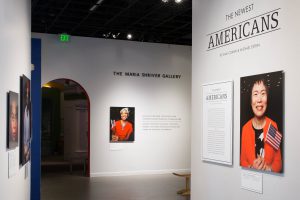 A variety of events are planned for the week, all of them offered, virtually, at no charge. The Diversity Work Group at Southwest Tech has brought in traveling exhibits in previous years. This year, due to COVID, a virtual exhibit will be featured. "The Newest Americans," an online photo and first-person account from immigrants directly following two naturalization ceremonies in February and March 2017 in Los Angeles, California, will be highlighted, beginning  Wednesday, Jan. 20.
"The Newest American" exhibit features photos and interviews with new United States citizens. They are asked about their feelings on becoming a citizen at that time and their advice for President Donald Trump, who had just been elected. "You get the opportunity to look at the United States from a different lens, from a different perspective, from someone who chose to come to this country," said Chantel Hampton, diversity, equity and inclusion coordinator, and social science instructor at Southwest Tech. "They chose to come here."
"I first came here in 1979," stated Farida Baliwala, a native of Pakistan, who is featured in the exhibit. "My children were born here. I moved back to Pakistan, and I came back 10 years ago to be with my family. Here, there is an opportunity for education that doesn't really exist in other places. My oldest son is an MBA. My daughter is a dentist. My youngest son is studying engineering. Only in America. The American Dream means safety and security. But mainly America means honesty. Everything is so straightforward and honest here because we have rights. I feel the people who were born here take freedom for granted. People who come from other parts of the world, they are more appreciative of this place. Freedom means if you feel something wrong is happening, you can speak up, even to the government. You can say the government is wrong, and that's ok."
"Knowing we have a growing population of immigrants to our area of Southwest Wisconsin, we thought this would be a really great exhibit to bring to Southwest Tech," said Hampton.
Even though COVID has thrown a wrench into traditional procedures, this year offers the opportunity for exhibit producers to meet, virtually, with the Southwest Tech community.
Sam Comen, photographer and Michael Estrin, writer, will be hosting a live presentation, via Zoom, specifically for the Southwest Tech audience on Jan. 20 from 11:30 a.m. – 12:20 p.m. A link can be found below. "This opens up the possibility, in the future, to bring in speakers, in a virtual format," said Chantel. "Through technology, we will be able to utilize this opportunity."
Additional activities for faculty, staff and students, scheduled during the week include:
Jan. 18 – A card-making campaign for healthcare and front-line workers, as well as nursing home employees
Jan. 18 – Self-directed film festival. Film recommendations include "BlacKkKlansman," "Dear White People," "Harriet," and more. The movies can be accessed for free by faculty, staff and students.
Jan. 19 – National Day of Racial Healing. Launched on Jan. 17, 2017, this is an opportunity to bring all people together in their common humanity and inspire collective action to create a more just and equitable world. National conversation at 2 p.m. (Central). Local conversation at 4 p.m. (Central)
Jan. 21 – Café con Leche: New Year, New Me – 3:30-4:30 p.m. An opportunity to meet some of the college's newest employees and learn how their work impacts Southwest Tech students.
Additionally, throughout the week, the work group will be collecting information and photos of ongoing and completed service projects from programs, clubs, students, employees and departments, from throughout the year. The projects will be highlighted in various ways throughout January.
Specific information and all necessary links can be found at www.swtc.edu/diversityweek.
Activities planned after Diversity, Equity and Inclusion Week include:
Jan. 27 – 11:30 a.m. – Edward Young III – "Putting the 'I' in Inclusion"
Feb. 17 – 11:30 a.m. – Chevara Orrin: "WhiteAndWoke: Becoming Race-Courageous"
| Southwest Wisconsin Technical College is one of 16 institutions that comprise the Wisconsin Technical College System. Southwest Tech offers more than 60 programs in a wide variety of disciplines. Courses are offered on campus, online and in a blended format. The college provides apprenticeship, certificate, technical diploma, and associate degree programs that respond to district workforce needs and prepare students for family-sustaining jobs and career advancement.