For Immediate Release
Contact: Daniel Wackershauser, Marketing Specialist
Phone: 608.822.2303
Mail: 1800 Bronson Blvd., Fennimore, WI 53809
Date of Release: January 7, 2021
Temperly leading Platteville Outreach Site
Fennimore
-
After a career that spans more than four decades in agriculture, education and sports in Southwest Wisconsin, Terry Temperly has joined Southwest Tech as the basic education adjunct instructor at the college's outreach site in Platteville. Temperly is on site on Mondays from 10 a.m.-3 p.m.; Tuesdays from noon-5 p.m. and Thursdays from 10 a.m.-3 p.m. He can be reached at ttemperly@swtc.edu. The site is located at 150 East Pine Street.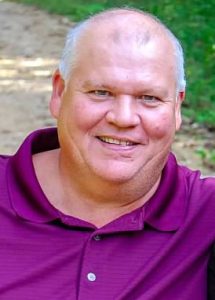 Background
I grew up in Hazel Green, Wisconsin and have lived my adult life in Southwest Wisconsin. The beauty and core values of the area have made it a place we have never had the desire to leave. My wife, Barb and I have three children, Ryan, Brandon and Brooke, who have added nine grandkids to our clan. We have been involved in agriculture, international Holstein genetics sales, education, sports and family for the past 40 years. While working on the farm I remained involved in school activities, coaching and in 1996 also became the athletic director at Southwestern High School.
In 2006, I returned to UW-Platteville to fulfill a life-long goal and obtain my official teaching certification. My diverse professional background, non-traditional education experience and student's first education philosophy was a strong factor and great fit for me as a new instructor in the Southwest Tech Basic Adult Education program.
The welcome I have received from colleagues and students has been outstanding. Every education workplace strives for a cooperative, student based, team environment. At Southwest Wisconsin Technical College these core values are an institutional reality.  The commitment to staff, students and resources needed for success is systemic and the result of strong top down leadership.  The environment and welcome I have received at Southwest Tech, especially under these unique circumstances, has been humbling. I am certain becoming a member of the Southwest Wisconsin Technical College family is the right fit for me. I look forward to working with our students and the exciting opportunities Southwest Tech offers them to achieve their goals. To whom much is given much is expected.
What drew you to Adult Basic Education (ABE) instruction?
Teaching has always been a true passion of mine. Some have told me it's a serious character flaw or that I'm crazy, but the truth is I've always found it rewarding helping young people achieve their goals. After I retired to Platteville, I had remained subbing. The SWTC ABE program provides the opportunity to teach part time while developing a consistent connection with students. It's a perfect fit for me.
What are the benefits of ABE?
I think the most obvious reasons are becoming a lifelong learner dedicated to improving the quality of their personal and professional lives. The SWTC ABE program offers the opportunity to learn new skills, make positive social connections and the opportunity for students to develop new skill sets in a non-traditional educational environment that can be to a much larger extent custom fit to our students' schedules and their specific learning goals.
How do you define success with ABE?
The greatest success stories for all educators is pretty much the same, in my opinion, the intrinsic satisfaction, joy and pride when our students gain the confidence and skill sets necessary to make a positive impact on our communities and their lives.
What do you find is the biggest obstacle for adults coming back to gain this valuable education?
Most of the obstacles for adults entering the SWTC ABE program are really a microcosm of life. Stepping outside your comfort zone, prioritizing time management, the difficult balancing act required to maintain personal relationships while devoting the personal resources required to achieve professional career-oriented goals.
What advice do you have for those who would benefit from ABE?
Giving advice to potential students is difficult because the goals of each adult education students are unique. That said, I believe the main skill sets needed for success today are still very similar to those we have always needed. Time management, goal setting, dedication and the hard work needed to overcome adversity. I believe the most exciting part of the SWTC ABE program is our ability to be flexible and offer a program that can fit each student's unique needs. SWTC's student's first mission requires we meet the challenges our student's face to reach their goals. We are committed to the belief "when opportunity meets someone with a 'can do' attitude and is willing to work hard, anything is possible."
Is there anything you would like to add?
While "non-traditional" education implies a negative or difficult meaning, we believe our program provides the unique opportunity for students to step away from a "one size fits all" education program into a program designed specifically for them to achieve their goals.