For Immediate Release
Contact: Daniel Wackershauser, Marketing Specialist
Phone: 608.822.2303
Mail: 1800 Bronson Blvd., Fennimore, WI 53809
Date of Release: January 11, 2021
Grant County Health Department partners with Southwest Tech for COVID-19 vaccination clinic
Fennimore
-
The Grant County Health Department will offer COVID-19 vaccinations to eligible individuals who provide direct services to patients or clients at two upcoming clinics.  The first clinic will be Wednesday, Jan. 13, at the Grant County Fairgrounds from 11 a.m. – 4 p.m. The second clinic will be held Thursday, Jan. 14, at Southwest Wisconsin Technical College in Fennimore, from 9 a.m. to 2 p.m. at the Ag/Auto Center Building 1700, across the street from the main campus building. Eligibility will be checked and appointments will be required for both clinics.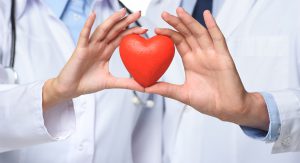 The Grant County Health Department encourages all health care providers that provide direct patient care that are in need of COVID-19 vaccination in any setting to call to schedule an appointment. Any eligible individuals will be vaccinated as supplies last. However, there is a focus on reaching health care students with direct patient care (i.e. clinical rotations), people who provide direct care to patients, including in their homes, (for example, personal care assistant, home health worker), and other professionals and lay people who provide eligible services paid or unpaid.  A list of eligible individuals can be found at:  https://www.dhs.wisconsin.gov/publications/p02858.pdf
Unfortunately, the Grant County Health Department is unable to make a waiting list for others at this time, but it will expand access as eligibility requirements change.
• Contact:
Jeff Kindarai, MSPH, RS
Director/Health Officer | (608) 723-6416