For Immediate Release
Contact: Daniel Wackershauser, Marketing Specialist
Phone: 608.822.2303
Mail: 1800 Bronson Blvd., Fennimore, WI 53809
Date of Release: January 15, 2021
New student security officers now on duty
Fennimore
-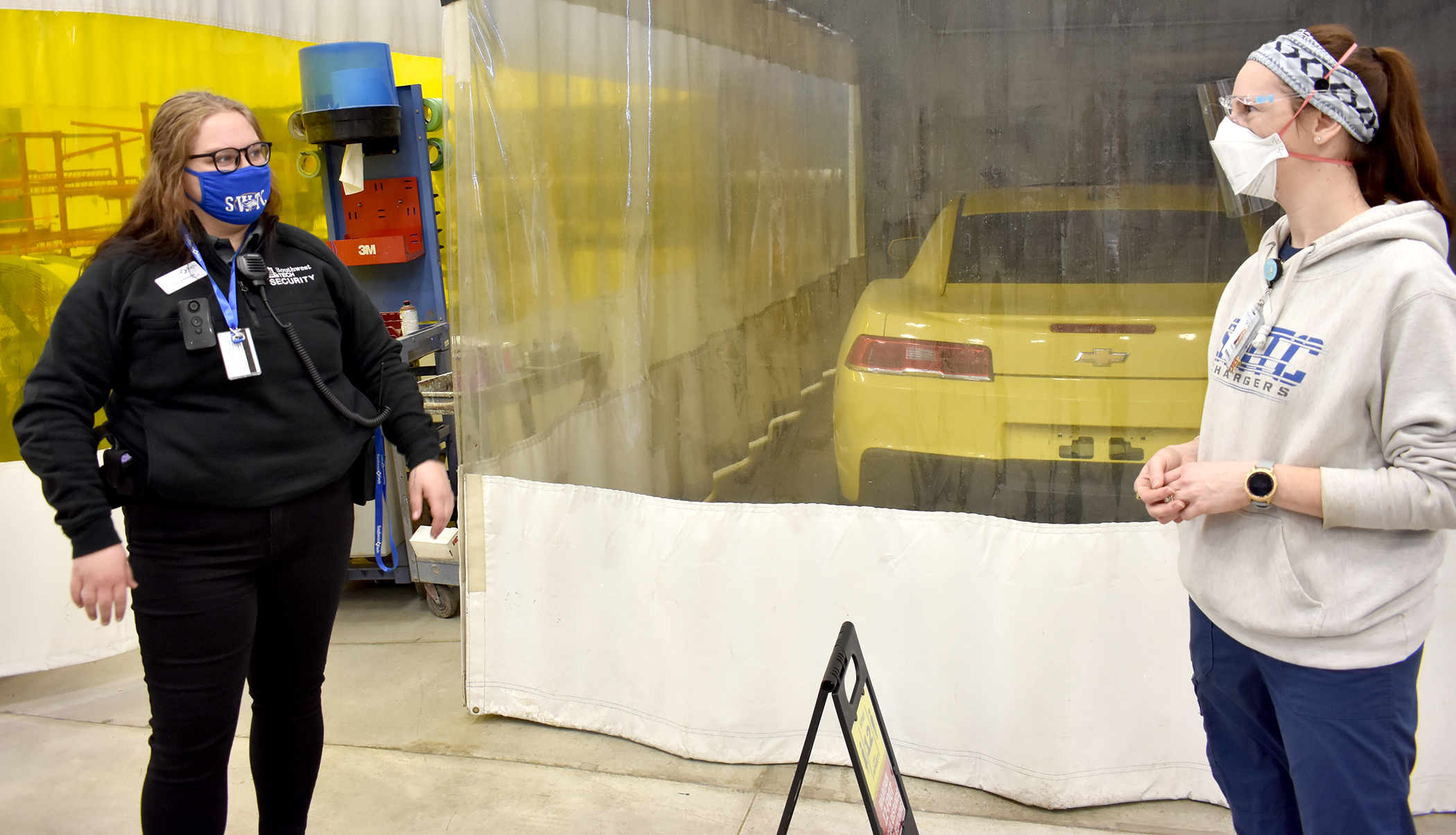 A new student security program is now operational at Southwest Wisconsin Technical College. Six students enrolled in the college's criminal justice program have been hired as security officers for the spring semester. They began their first shifts earlier this week.
The new detail is part of the college's criminal justice program. It offers the students valuable active training. "We've completely changed our curriculum to really reflect the needs and the desires from our advisory committee," said Tom Kretschman, campus security coordinator and criminal justice instructor.
Prior to starting, all students receive formal training in safety, first aid, and security procedures.  Moving forward, the students will receive all of their pre-service training during their second semester in the criminal justice program. "Before they ever start doing this, on day one, they'll have over 100 hours of formal training," said Kretschman.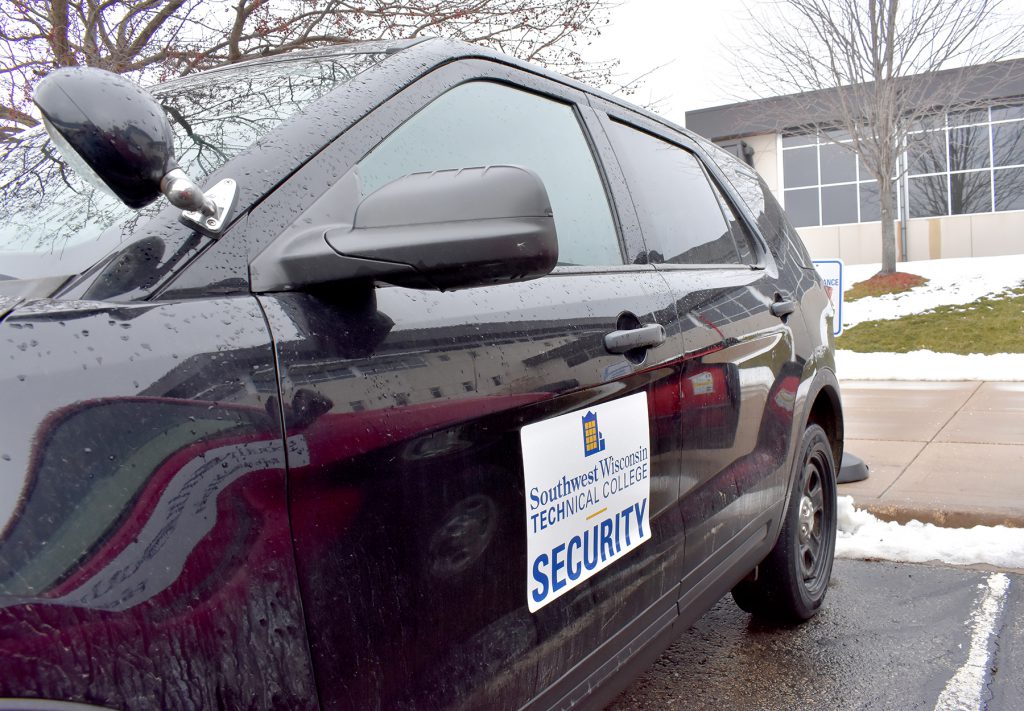 "In no way, shape or form is this a police department or enforcement department. It is nothing along those lines," added Kretschman. "It is a security department, focused on customer service and safety."
Some of the responsibilities of the student security officers will include:
Parking enforcement
Locking and unlocking facility doors
Assisting motorists with jumpstarts and vehicle unlocks
Traffic control
Delivering packages on campus
Looking for damage to property/unsafe situations
Medical response (First aid/CPR)
Fire/EMS liaison
Safety Inspections and Emergency Planning
"They are going to be trained in some basic medical response; Stop the Bleed, CPR, automatic defibrillator, and basic first aid," said Kretschman. "So, if we have an injury or a fall in one of our shops, they'll be able to respond and provide some initial medical care until EMS gets there."
Kretschman and the students are excited to see the program flourish and look forward to assisting campus in any way possible. "These are some of the finest young individuals I have worked with my entire career," he said. "They are here for the right reason; they want to help people, they want to serve, they want to do it the right way."
The student officers include:
Victoria Bonilla – Fennimore
Adam Gilbertson – Spring Green
Elle Kinnison – Hillsboro
Hannah Masters – Kendall
Tyler Mosley – Fennimore
Alana Wedge – Prairie du Chien
| Southwest Wisconsin Technical College is one of 16 institutions that comprise the Wisconsin Technical College System. Southwest Tech offers more than 60 programs in a wide variety of disciplines. Courses are offered on campus, online and in a blended format. The college provides apprenticeship, certificate, technical diploma, and associate degree programs that respond to district workforce needs and prepare student for family-sustaining jobs and career advancement. |