For Immediate Release
Contact: Daniel Wackershauser, Marketing Specialist
Phone: 608.822.2303
Email: dwackershauser@swtc.edu
Mail: 1800 Bronson Blvd., Fennimore, WI 53809
Date of Release: February 20, 2020
Holocaust memories live on through Landau
Fennimore
-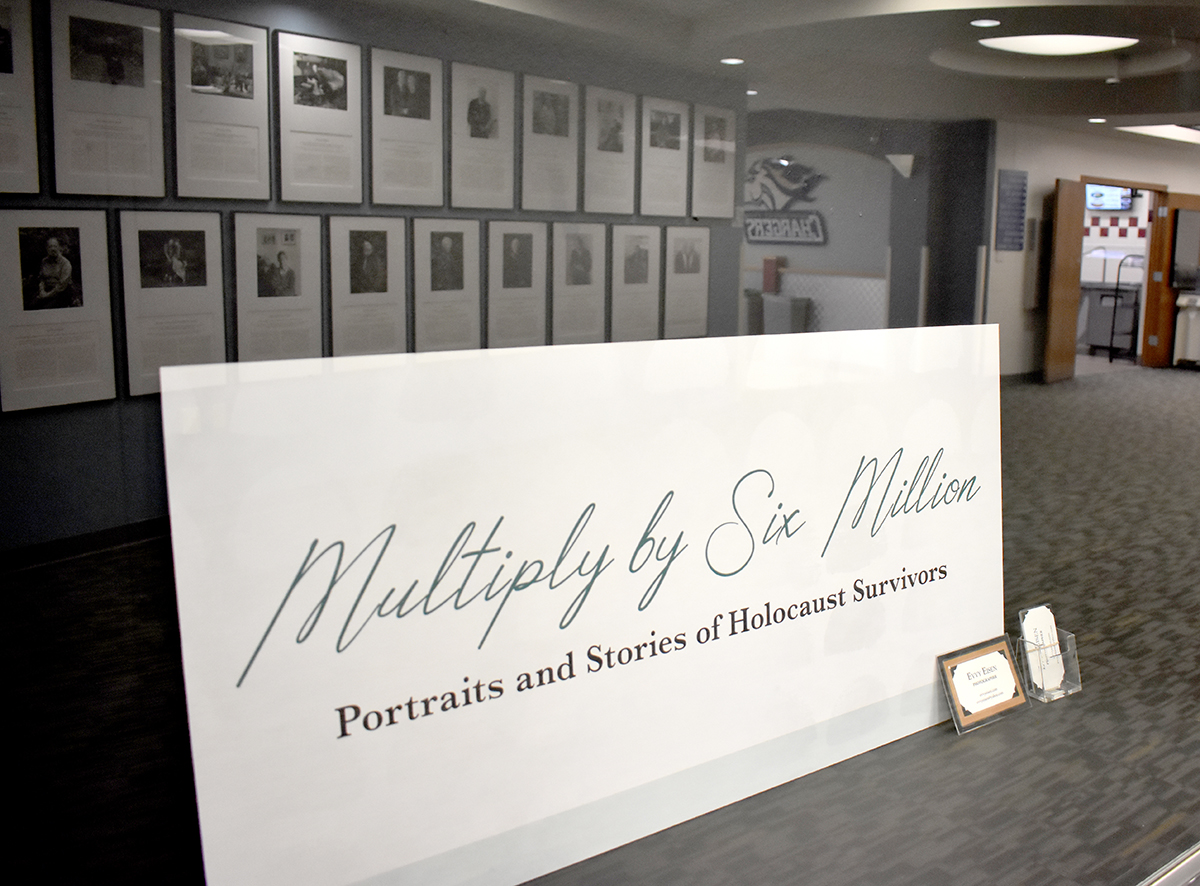 In an effort to keep her husband's Holocaust experience from fading away, Ellie Landau will be at Southwest Wisconsin Technical College in Fennimore, Wisconsin to tell his story. As part of the college's "Multiply by Six Million: Stories and Portraits from Holocaust Survivors" exhibit, Landau will be speaking on Wednesday, Feb. 26 from 12:30 – 1:30 p.m. in the Lenz Conference Center. There will be time at the end for audience questions.
Ellie's husband, the late Louis "Louie" "Doc" Landau, DVM and his mother, were held in German concentration camps from more than two years. He and his family were Jewish and living in Holland at the start of World War II. Ellie will chronicle Louie's childhood and the difficult journey of separation, imprisonment, and later reunion. Through family circumstances, Louie's father earned United States citizenship. He was in Portugal awaiting his wife and son when the war began. They were captured and spent time in concentration camps and later as prisoners of war before their release.
"From six-years-old to eight-years old he had vivid memories," said Ellie. "I just feel like I want to carry on. I am doing this for his memory and for the fact that he wanted everybody to know that the Holocaust was real. Real people were killed and murdered and gassed. He was there."
Ellie has presented Louie's story a few times since he passed away in 2016. "It was always in the back of his mind," said Ellie. "He kept saying that he didn't have a childhood. He found out about childhood through our children." The couple has four children and eight grandchildren.
Louie was born in Aalton, Holland (now the Netherlands) on Aug. 9, 1936. After being liberated, he and his parents moved to a farm near Scioto Mills, Illinois and Louie started school at the one-room school house in Red House. He graduated from Freeport High School in 1955. He graduated from the University of Illinois in veterinary medicine in 1961.
Louie and Ellie married in 1961. They lived briefly in Lake Zurich, Ill. before moving and settling in Shullsburg, Wisconsin in 1962. He started Shullsburg Veterinary Service and worked as a large animal veterinarian for 35 years. With a passion for learning and teaching, Louie also taught agriculture science at UW-Platteville for many years.
| Southwest Wisconsin Technical College is one of 16 institutions that comprise the Wisconsin Technical College System. Southwest Tech offers more than 60 programs in a wide variety of disciplines. Courses are offered on campus, online and in a blended format. The college provides apprenticeship, certificate, technical diploma, and associate degree programs that respond to district workforce needs and prepare student for family-sustaining jobs and career advancement. |