For Immediate Release
Contact: Daniel Wackershauser, Marketing Specialist
Phone: 608.822.2303
Email: dwackershauser@swtc.edu
Mail: 1800 Bronson Blvd., Fennimore, WI 53809
Date of Release: January 14, 2020
Holocaust stories on display at Southwest Tech
Fennimore
-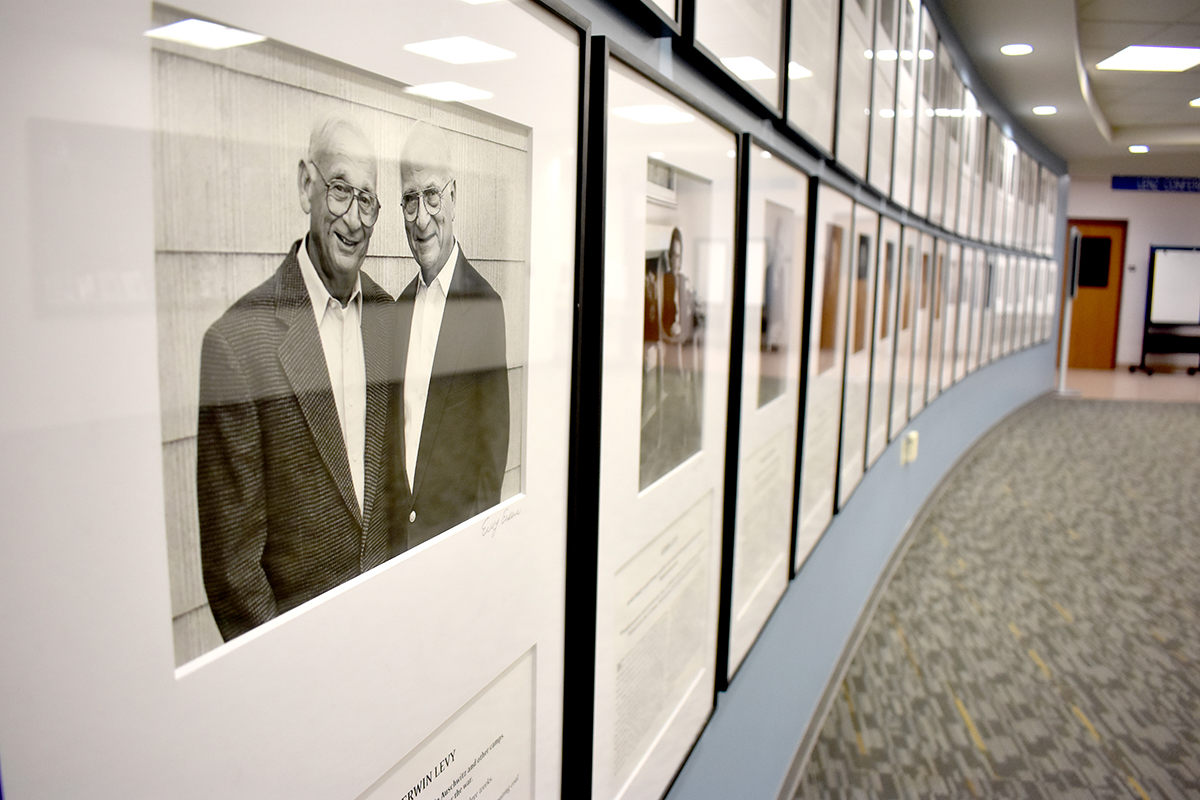 Photos and personal stories of 32 Holocaust survivors currently hang on the wall outside the Lenz Conference Center at Southwest Wisconsin Technical College in Fennimore, Wisconsin. The display also includes books; some autobiographies and some filled with letters of those traumatized by the events, behind a display case. Additional copies of the books may be made available in the Knox Learning Center on campus.
The display is entitled, "Multiply by Six Million: Stories and Portraits from Holocaust Survivors." Each piece includes a dramatic black-and-white portrait and compelling narrative of the survivors' own description of his/her experiences during and after World War II.  "It's incredible the things people go through to survive," said Chantel Hampton, social science instructor and member of the Diversity Work Group at Southwest Tech. "It's incredible how they can function after. That's my biggest take away. Just put yourself in those folks' shoes and try to empathize."
An official "opening" of the exhibit will be Monday, Jan. 20, Martin Luther King, Jr. Day. However, the exhibit is currently available for viewing during normal campus hours, Monday – Friday, 7:30 a.m. – 4:30 p.m. It will be on display through March 1.
In addition to the exhibit, Hampton is hopeful that the work group will be able to bring in guest speakers sometime in February.
The exhibit is open to everyone in the community and is the perfect opportunity for a visit from a school group or community organization, according to Hampton. "We are seeing this increase of hate crimes against the Jewish community here in the United States and across the globe and it's sad and scary because part of it is we don't have people who remember that time period," she said. "They didn't live that time period. If we can help people understand it and try to feel that empathy for those folks who experienced that, maybe we'll be less likely to say certain things or do certain things that could really hurt another person."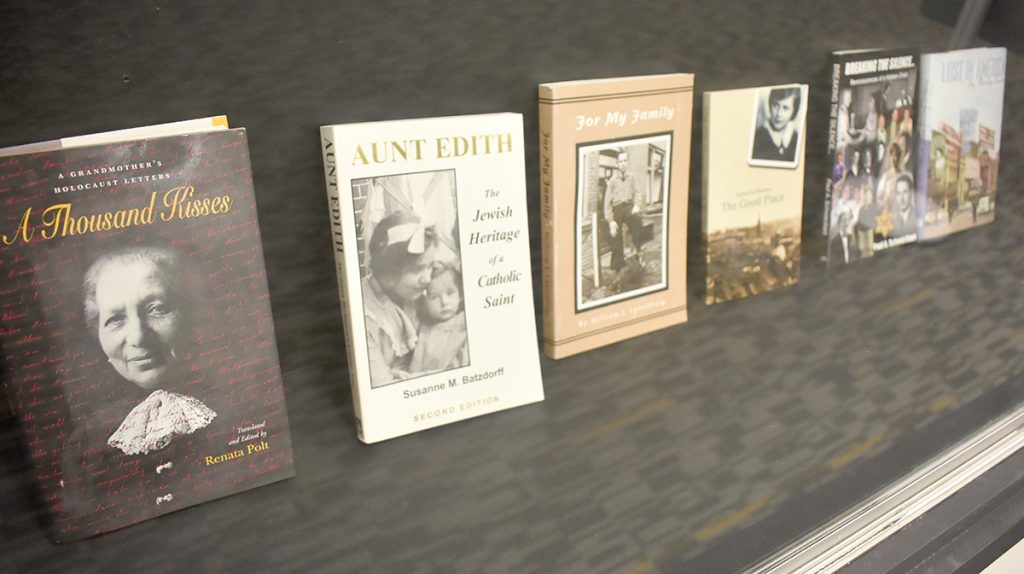 Students on campus have a great opportunity to view the exhibit during their daily travels throughout their day and during their visit to the cafeteria. The location will hopefully serve many students and staff. "My hope is that students can read these stories and maybe they didn't have a person who fought or they didn't have family who experienced that, but they can recognize those folks within their family and say, 'oh, that's what it would have felt like, that could have been my family, that could have been me in that situation,'…and just to feel that human connection," said Hampton.
The work group already has scheduled an exhibit for next year's Diversity Week, which will focus on immigration. "How can we get our students engaged so that they're learning that there is this huge world all around us, whether you're from southwest Wisconsin or downtown L.A., diversity is all around you, everywhere you go," said Hampton. "It's about recognizing what it is and how you can raise that and be a positive piece of that environment."
| Southwest Wisconsin Technical College is one of 16 institutions that comprise the Wisconsin Technical College System. Southwest Tech offers more than 60 programs in a wide variety of disciplines. Courses are offered on campus, online and in a blended format. The college provides apprenticeship, certificate, technical diploma, and associate degree programs that respond to district workforce needs and prepare student for family-sustaining jobs and career advancement. |