For Immediate Release
Contact: Kim Schmelz, Foundation Director
Phone: 608.822.2379
Mail: 1800 Bronson Blvd., Fennimore, WI 53809
Date of Release: February 1, 2021
Janssen's passion recognized with endowed scholarship for Southwest Tech students
Fennimore
-
Denise Janssen recently established the Brian T. Janssen Memorial Scholarship as a way to celebrate her late husband Brian's life while helping students find their passion.
Brian graduated from Lancaster High School in 1993 and furthered his education at UW-Stout. Brian had a passion for finance and pursued a career in the finance and banking industry, most recently as the branch manager at Peoples State Bank in Lancaster.
Denise is a graduate of Southwest Tech's Administrative Assistant program and has been employed at Southwest Tech since 2013, currently serving as the Administrative Assistant for the Health Occupations department.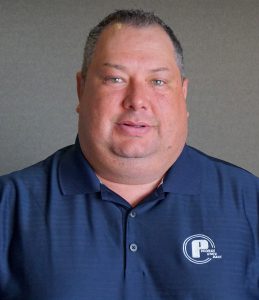 The Brian T. Janssen Memorial Scholarship will be awarded to a Lancaster High School graduate with preference to a student enrolled in an Accounting or Business-related program. "Brian would want others to pursue their passion and find their forever career. I am so honored to be able to help students achieve this goal," Denise said. Denise established the scholarship with the generous donations from friends and family members of the Janssen family.
Because the Brian T. Janssen Memorial Scholarship is endowed the Southwest Tech Foundation will be able to invest the scholarship funds for perpetuity while using the investment earnings to award a scholarship each year. The investments of the Southwest Tech Foundation are managed by an investment company and monitored by a committee of the Board of Directors.
"We are so grateful to Denise for choosing to remember and honor Brian's life by establishing this scholarship for students in business and accounting programs," said Kim Schmelz, director of External Relations and Alumni Development.
To learn more about Southwest Tech, the Southwest Tech Foundation, or how to set up a scholarship, contact Gina Udelhofen or Kim Schmelz at foundation@swtc.edu or by calling 608-822-2379.