For Immediate Release
Contact: Daniel Wackershauser, Marketing Specialist
Phone: 608.822.2303
Mail: 1800 Bronson Blvd., Fennimore, WI 53809
Date of Release: October 12, 2023
McCormick reflects on 25 years at Southwest Tech
Fennimore
-
"It's the best of both worlds." That's how Barb McCormick describes her position as cosmetology program instructor at Southwest Wisconsin Technical College. She is helping shape the future of many college students, while also working in a career field she really enjoys.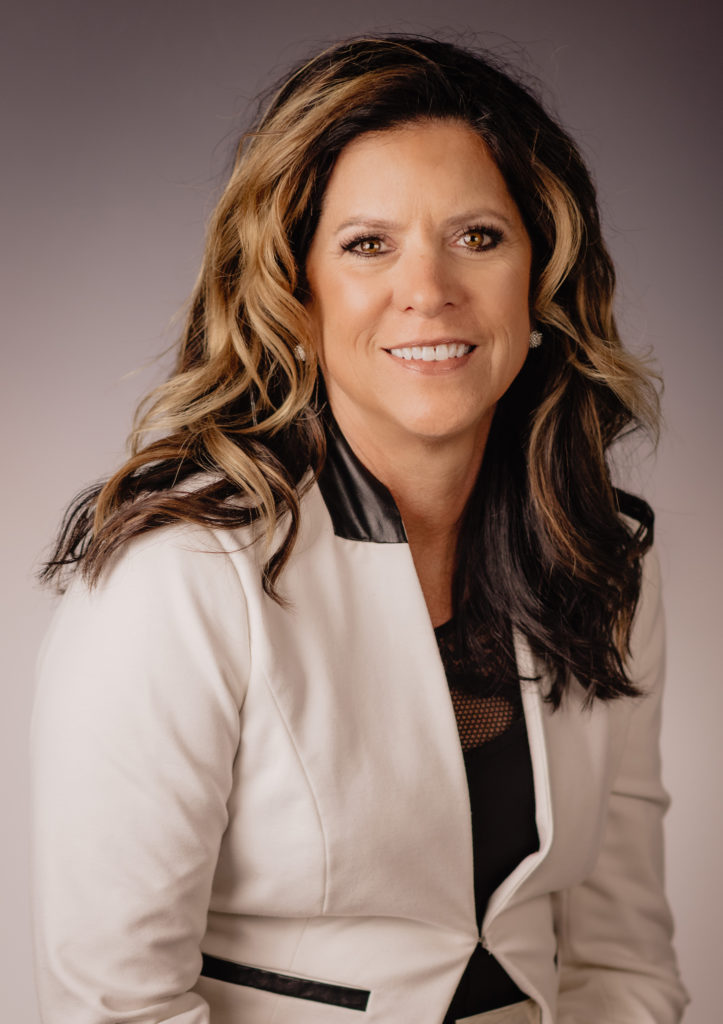 McCormick was recently recognized for her 25 years of service to the college. "I can't believe it's been 25 years," she said. "You jump in every fall and are nervous with each new group of students. It has gone really, really fast."
McCormick grew up in rural Blue River, Wisconsin, where she lives today. Following high school, her plans were to become a high school home economics teacher or get into cosmetology. She chose the cosmetology route. One week after graduating from high school she started in the cosmetology program at Southwest Tech, earning her diploma one year later.
Following college graduation, she worked at salons in Richland Center, Muscoda, and Blue River, for more than 30 years, along with starting her own salon business in 2011, serving a samll clientelle for about 10 years. In addition, in 1997, she returned to Southwest Tech and earned an Associates degree in accounting, which has proven to be helpful teaching the Salon/Spa Management courese. While in the accounting program, she went on to pass her Cosmetology Instructors State Board exam, earning her instructor's license which was required to teach cosmetology at that time. Her first teaching job was at the Martin's College of Cosmetology in Madison, Wisconsin.
McCormick was hired full-time at Southwest Tech as one of two new cosmetology instructors, on June 25, 2001. Prior to that she had also taught in an adjunct capacity, part-time and with a full class load, at Southwest Tech, bringing her to 25 years of service to the college.
McCormick is thrilled when she hears from former students who have gone on to succeed in their careers. She keeps in touch with students from her first year of teaching, as well.
During her time as a cosmetology instructor, the salon space on campus has gone through three renovations. McCormick had the opportunity to work with the designers and architects on the most recent remodel of the Creative Elements Salon. "That was a very rewarding project, watching the entire salon and classroom gutted and built new from scratch," she said.
The cosmetology program remains popular, and McCormick advises potential students that it's a great career to pursue. "I always tell them, 'If you love what you do, you'll never work a day in your life,'" she said.
As for the future, when the day comes to retire, McCormick will focus on spending more time with her grandchildren. Her bucket list items include a trip to Yellowstone National Park, as well as Lake Tahoe, to visit family.
| Southwest Wisconsin Technical College, is one of 16 institutions that comprise the Wisconsin Technical College System. Southwest Tech offers more than 60 programs in a wide variety of disciplines. Courses are offered on campus, online, HyFlex and in a blended format. The college provides apprenticeship, certificate, technical diploma, and associate degree programs that respond to district workforce needs and prepare student for family-sustaining jobs and career advancement. |