For Immediate Release
Contact: Daniel Wackershauser, Marketing Specialist
Phone: 608.822.2303
Email: dwackershauser@swtc.edu
Mail: 1800 Bronson Blvd., Fennimore, WI 53809
Date: June 7, 2018
Sandry to serve state fire role
Fennimore
-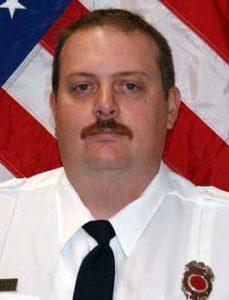 Karl Sandry was recently selected as a state representative for Wisconsin's Technical College's Fire Service Education Office. Sandry is the fire service training coordinator and lead fire instructor at Southwest Wisconsin Technical College in Fennimore, Wisconsin, a position he has held for 15 years.
The main responsibility of the state representative will be to proctor firefighting exams throughout the state, in addition to making sure the tests are fair. Sandry will soon be attending a couple training days prior to being assigned to various testing sites in Wisconsin, except Southwest Tech, his home site. "I will learn additional things through this experience that I can bring back here," said Sandry. "This will only add to our toolbox."
Sandry was raised with firefighting in his blood. His father was the Platteville fire chief for several years. "From when I was five to 35, my dad was the chief, so I was always around it," he said.
He is a member of the Barneveld-Brigham Fire Department, as well as the Wisconsin Firefighters Association and the Wisconsin Society of Fire Instructors.