For Immediate Release
Contact: Daniel Wackershauser, Marketing Specialist
Phone: 608.822.2303
Email: dwackershauser@swtc.edu
Mail: 1800 Bronson Blvd., Fennimore, WI 53809
Date of Release: November 30, 2018
Student emergency funds receive boost during #GivingTuesday
Fennimore
-
The Southwest Tech Foundation successfully increased funding for the Charger Dream Fund on Tuesday, Nov. 27, otherwise known as #GivingTuesday. The Foundation received gifts from 29 donors and raised $8,110 that will provide funding for at least 16 Charger Dream grants.
The Charger Dream Fund is a student support fund held by the Southwest Tech Foundation to provide emergency grants up to $500 to students who are faced with an unexpected financial emergency that may cause them to drop out of school due to financial constraints.
During the 2017-18 academic year, the Charger Dream Fund awarded $27,000 to 58 students. Of those students, 78 percent were successful in either graduating or continuing their education at Southwest Tech.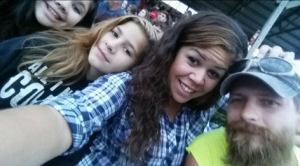 Arleena Roe, a mother of two, living in Gays Mills, who is currently enrolled in the online Leadership Development degree program received a Charger Dream grant this fall after her house was flooded when the Kickapoo River reached a record-breaking 22 feet. The Charger Dream Grant Roe received was used to pay utility bills on her home. She had fallen behind on bills after taking the time off work to prepare for and clean up from the flood. "Everyone at Southwest Tech has been so awesome," said Roe. "The support they have given me has granted me peace of mind."
"I think it's often overlooked how big of an impact a small gift can have. We want to be able to provide students the support they need to stay in school and pursue their dreams," said Kim Schmelz, director of external relations and alumni development at Southwest Tech.
For more information on how to support the Charger Dream fund, scholarships or other support funds, contact the Southwest Tech Foundation at 608.822.2379.