For Immediate Release
Contact: Daniel Wackershauser, Marketing Specialist
Phone: 608.822.2303
Mail: 1800 Bronson Blvd., Fennimore, WI 53809
Date of Release: May 12, 2022
Trapshooting event draws large crowd in first year
Fennimore
-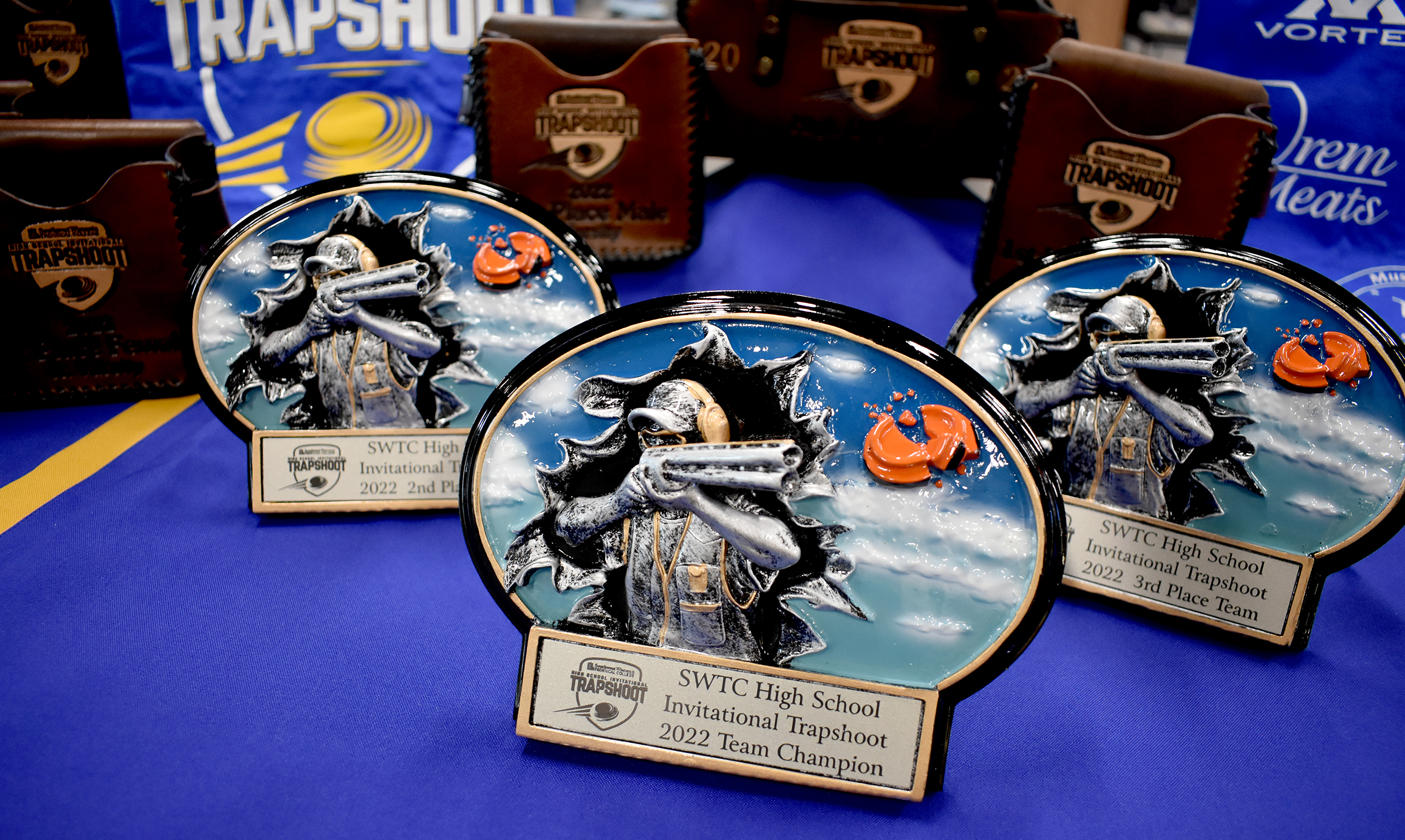 By all accounts, the first-ever High School Invitational Trapshoot, hosted by Southwest Wisconsin Technical College, was a success. The event was held at the Muscoda Sportsman's Club on May 7 and it drew 200 competitors from 23 K-12 schools in western Wisconsin. "I think it went well," said Matt Schneider, one of the organizers of the event, and advisor at Southwest Tech. Schneider and Dan Imhoff, executive director of facilities, safety and security, are co-coaches of the Southwest Tech Clay Target Team. They are also the state directors of the Wisconsin State High School Clay Target League.
The turnout on Saturday is yet another indication of the growth of the sport over the last 5-7 years. "High school trapshooting in Wisconsin is huge," said Schneider, noting that a majority of the 30 high schools in Southwest Tech's district field a competitive team.
The high school teams compete virtually, so this event provided a great opportunity for the young athletes to network, in person, with their peers. "I saw a lot of teams interacting and mingling," noted Schneider.
Schneider indicated the event was well received by those in attendance, both the competitors and their guests. Throughout the day, attendees had the opportunity to visit the Southwest Tech Mobile Ag Trailer and Virtual Welder. Food was also available for purchase.
Results:
Individual
Male Varsity
1st | Hunter Knotwell | Lancaster
2nd | Nathan Fuchs | Hillsboro
3rd | Kaeden Chellevold | North Crawford
Male Junior Varsity
1st | Wyatt Jensen | Hillsboro
2nd | Lucas Crook | Dodgeville
3rd | Noah Waughtal | Melrose-Mindoro
Male Novice
1st | Kyeton Kolb | Pecatonica
2nd | Jacob Kruser | Shullsburg
3rd | Kaden Austin | Benton
Female Varsity
1st | Lora Hinz | Weston
2nd | Nevaeh Sargant | Dodgeville
3rd | Nora Sargant | Dodgeville
Female Junior Varsity
1st | Gillian Novacheck | Hillsboro
2nd | Ayla Reuter | Melrose-Mindoro
3rd | Alexis Hentrich | Mineral Point
Female Novice
1st | Camryn Hendrickson | Shullsburg
2nd | EricaRose Lease-Lundlum | Mineral Point
3rd | Zoe Russel | Boscobel
Team
1st | Melrose-Mindoro
2nd | Riverdale
3rd | River Valley