For Immediate Release
Contact: Daniel Wackershauser, Marketing Specialist
Phone: 608.822.2303
Mail: 1800 Bronson Blvd., Fennimore, WI 53809
Date of Release: March 11, 2022
Women's History Month profile | Caitlyn Blume
Fennimore
-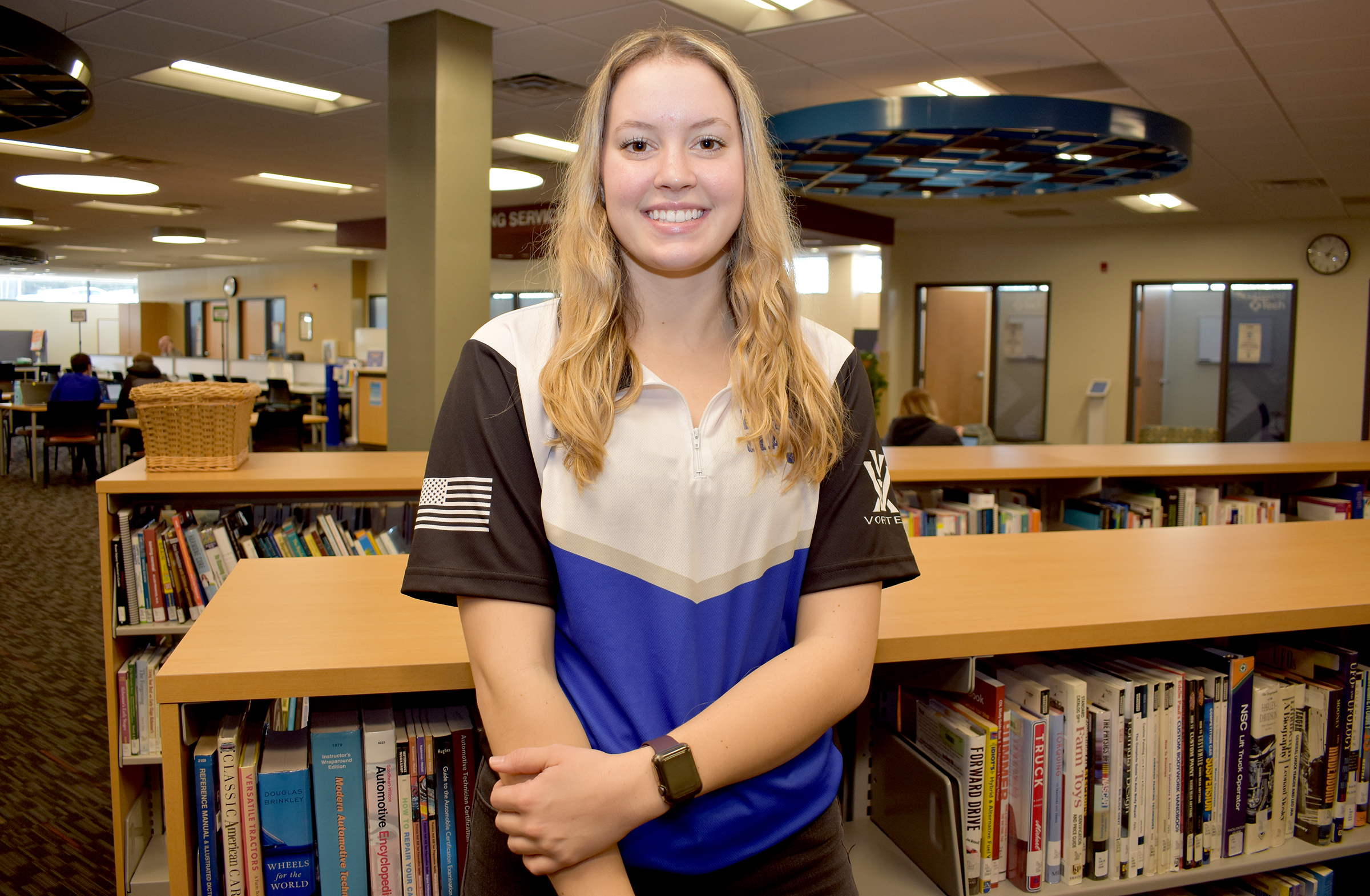 Each year, March is recognized as Women's History Month. This year's theme is "Women Providing Healing, Promoting Health," which recognizes the many ways in which women have provided healing and hope to humanity for countless generations.
Throughout the month we will feature our students, both in traditional and non-traditional programs, as well as those involved in athletics on campus.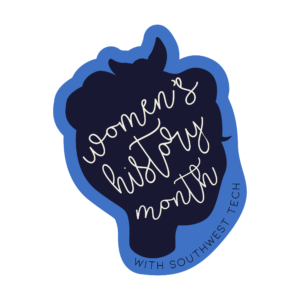 Caitlyn Blume | Dodgeville | Nursing Associate Degree | Clay Target Team Member
What brought you to Southwest Tech?
Southwest Tech offers a wonderful opportunity for students to complete college credits during high school. After taking several general education classes during high school at Dodgeville, and developing a college plan with my parents, it made perfect sense to complete my associates degree in Nursing at SWTC. After I graduate with high honors in May 2022 from SWTC, I plan to pursue my bachelor's degree at a UW System college afterwards. The fact that SWTC graduates have an exceptional college and workforce placement record was the deciding factor in choosing SWTC. SWTC has played a major role in my family and their upward mobility. My father, David, is on the Board of Directors, my mother was a 1993 ADN graduate, and my brother, Devin, is a 2021 ADN graduate. My sister, Emma, interviewed today for admittance to the Criminal Justice program, where she strives to be an investigator. Southwest Tech is an exceptional college that has made a significant contribution to my family and their future.
What do you enjoy about the clay target team and competition?
My experience on the Clay Target Team will be a memory that I carry with me for my entire adult life. When prospective students think about a technical college education, sports/athletics is usually one of the last considerations; gaining an employable skill is the goal. I started my clay target shooting career as a freshman through the Dodgeville High School program. My father is a coach and I earned an award as the top female shooter my senior year. My brother, Devin, became a national champion at SWTC while he completed his nursing degree, and I was inspired to join the team. While my nursing studies clearly became my focus, I truly enjoyed the competition and camaraderie of the clay target team. Coaches Dan Imhoff and Matt Schneider facilitated my growth as a shooter and leader within the nursing and clay target programs. Their leadership inspired me and they gave me the tools and confidence to succeed. I'm truly appreciative of their efforts on my behalf. I had no idea that I was in the running for a national championship myself as I shot throughout the season. Dan and Matt continued to push me to be the best that I could be regardless of my position nationally. They push, inspire, challenge, and celebrate their team and individual accomplishments. I could not be more proud of graduating from the SWTC ADN program with high honors, becoming a national champion female trap shooter, and earning the skills necessary to succeed in life.
When do you graduate? What are your plans after graduation?
I will graduate in the spring of 2022. After graduation I plan to attend UW-Oshkosh to pursue a BSN degree. My ultimate goal is to become a nurse practitioner, like my mother, Cathy. SWTC has been instrumental in providing me with a nursing foundation that will serve me throughout my educational and work career.
What empowers you to complete your education in your field?
My grandmother, Carol Fredericks, and mother, Cathy Blume, were/are both in the nursing field. When I was young, I remember going to the clinic with my mom, and watching her help people with whatever medical issues they were having. This inspired me to help people. As I matured, I have become increasingly excited to help the residents of my community. I look forward to both serving the residents and raising a family in my community.
How does Southwest Tech empower you to complete your goals?
Southwest Tech is the catalyst for me to achieve my goals. While SWTC is the first component of my education, I believe it is the most important because it establishes my base/foundation. My teachers are knowledgeable and informative, yet challenge me to think critically. I believe fully that my education at SWTC will allow me to succeed both educationally and career wise. I encourage anyone contemplating what college to attend, to consider SWTC; they are affordable, local, and effective in their instruction. Lastly, I have a feeling that SWTC will be recognized as a top 10 technical college nationally by the Aspen Foundation in the near future. Southwest Wisconsin is blessed to have an educational institution of this quality available.