For Immediate Release
Contact: Daniel Wackershauser, Marketing Specialist
Phone: 608.822.2303
Mail: 1800 Bronson Blvd., Fennimore, WI 53809
Date of Release: March 15, 2022
Terpstra selected as State Student Ambassador (with video)
Fennimore
-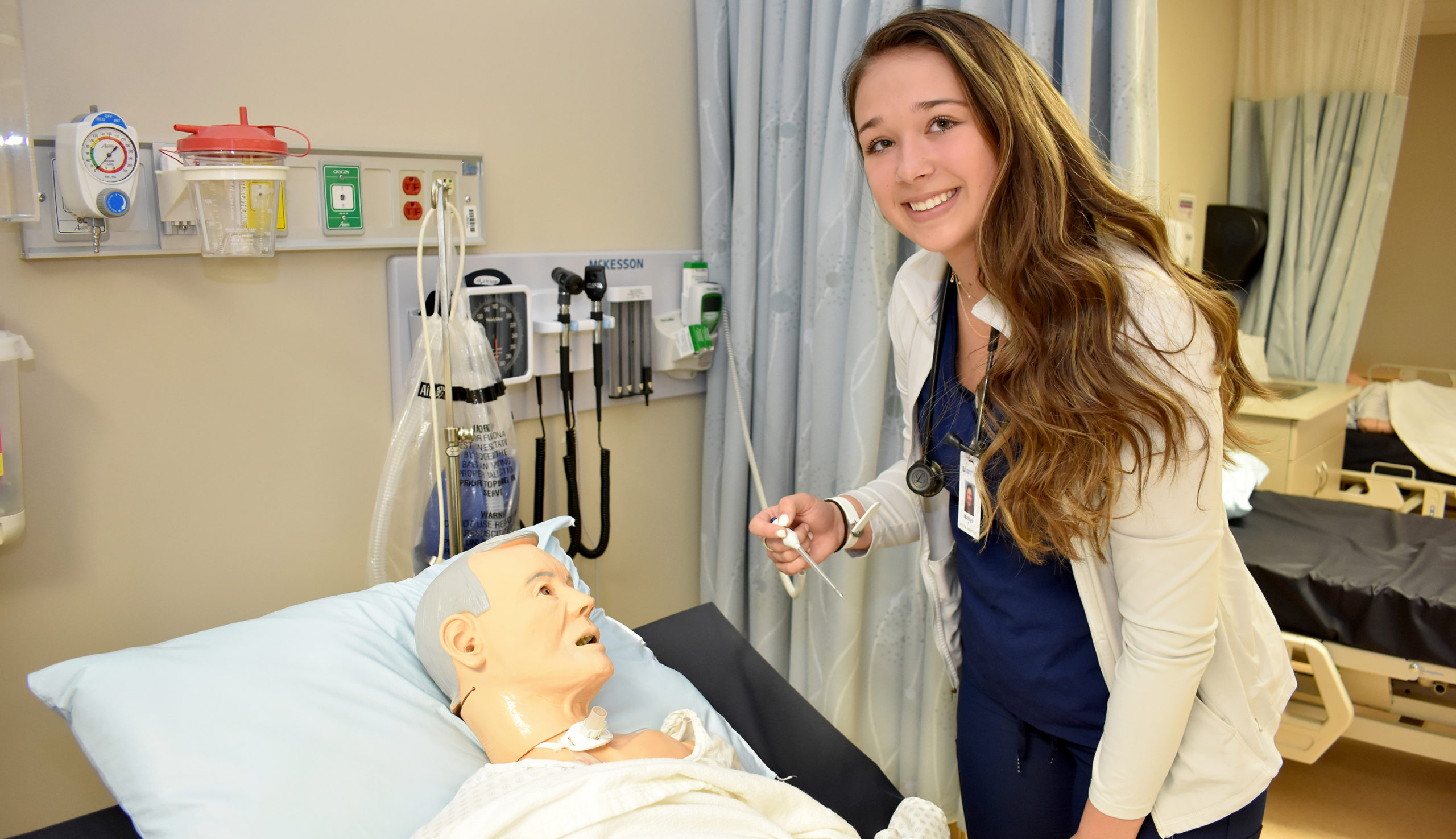 Matilyn Terpstra has been chosen to represent Southwest Wisconsin Technical College in the Wisconsin Technical College System's State Student Ambassador program.
Terpstra, Cuba City, Wisconsin, is enrolled in the Medical Assistant program at Southwest Tech and will be graduating in May. She graduated from Cuba City High School in 2020 and also completed the Nursing Assistant (CNA) program through Southwest Tech, before joining the MA program. "I've always wanted to do something in healthcare and I've felt like after I saw my grandma go into the nursing home I wanted to be that kind of person to somebody, because I saw the way they treated her and I wanted to be that somebody special to somebody else," said Terpstra.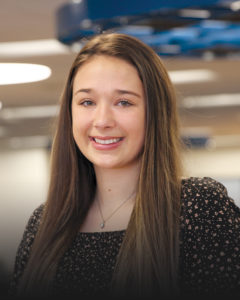 The hands-on aspects of the profession, such as giving vaccines, taking vital signs, and phlebotomist work, is what draws Terpstra to the profession. "I enjoy having that one-on-one patient time and making sure you are there for the patient and getting all the information you need for the doctor," she said.
In April, Terpstra will venture off campus and into a four-week clinical experience at a healthcare facility in Southwest Wisconsin. That work, combined with her academic knowledge will have prepared her for a career in her chosen profession upon graduation.
As for the selection as state student ambassador, Terpstra sees it as a tremendous opportunity. "I am excited to put my leadership skills back into play," she said, noting she is involved with the Southwest Tech Student Ambassadors, and was involved with the student council and LEO club in high school. "I am excited to meet new people and represent Southwest Tech as best as I can."
• Each of Wisconsin's 16 technical colleges selects one student every year to participate in this leadership development and recognition program sponsored by Baird, a global, employee-owned, Milwaukee-based financial services firm.
After a day of team-building and leadership development, the students are celebrated at a formal banquet attended by family members, Wisconsin Technical College System and college leaders and other invited guests. There, the students receive an award and scholarship and share stories of determination, perseverance and success.
This year's leadership and achievement banquet is scheduled for Thursday, April 21 in Wisconsin Dells, Wisconsin. Each ambassador will receive recognition as well as a $1,250 scholarship from Baird.
| Southwest Wisconsin Technical College is one of 16 institutions that comprise the Wisconsin Technical College System. Southwest Tech offers more than 60 programs in a wide variety of disciplines. Courses are offered on campus, online and in a blended format. The college provides apprenticeship, certificate, technical diploma, and associate degree programs that respond to district workforce needs and prepare student for family-sustaining jobs and career advancement. |