Graduation speaker – Greg Biba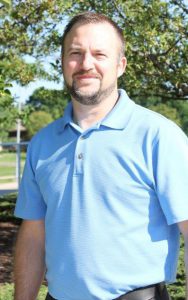 Greg Biba will be the speaker for the Industry, Trades and Agriculture Graduation Ceremony at noon on Saturday, May 19 in the Ag/Auto Center. In his current role, Biba is responsible for oversight and delivery of federal farm programs as authorized by the Farm Bill for the Wisconsin Farmers and Producers.
Graduation year: 1993
Area of study: Agri-Business Science and Technology
Hometown: Highland, Wisconsin
Current career position: Chief Program Specialist with United States Department of Agriculture Farm Service Agency
What are your fondest memories of your time at Southwest Tech? I had very good instructors that provided me with opportunities to succeed. I also created some lifelong friendships.
Why did you choose Southwest Tech? I chose SWTC because it allowed me to continue my education in agriculture.
How did the education you received at Southwest Tech prepare you for your career?  The education that I received was detailed in a field that I loved and it was more of a hands-on approach to learning, which helped strengthen my skills.
What advice do you have for current students as well as high school students, pondering their future?  My advice is simple – it is very important to continue your education after high school. There are so many great choices for students today to be able to do just that. Make the most of all or any opportunities that come your way.