Hired Before Graduation – Automotive Technician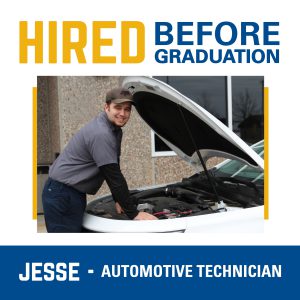 Name: Jesse Bowen
Hometown: Highland, WI
Program: Automotive Technician
Place/location of employment after graduation: Fillback Ford
Position/title: Automotive Technician
Job responsibilities: Diagnose and repair customer vehicles
What did you enjoy about Southwest Tech? The many resources we were able to use while at school
Name: Patrick Huehne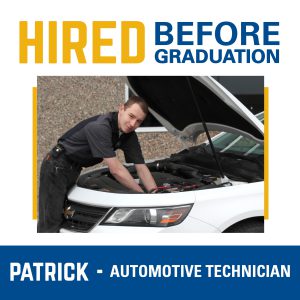 Hometown: Lancaster, Wisconsin
Program: Automotive Technician
Place/location of employment after graduation: Dan's Auto Centre Mineral Point, Wisconsin
Position/title: Automotive Technician
Job responsibilities: Inspect, diagnose, and repair customers' vehicles
What are looking forward to in your career after graduation? Progressing as a tech as the industry progresses, and gaining invaluable experience
What did you enjoy about Southwest Tech? The relatively small class size, and therefore the ability of the instructors to tailor instruction to each student's strengths and weaknesses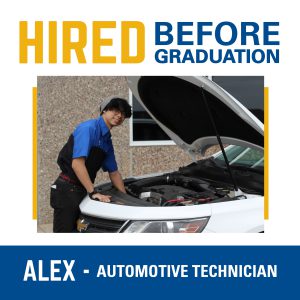 Name: Alex Teixeira
Hometown: Providence, Rhode Island
Program: Automotive Technician
Place/location of employment after graduation: Kunes Country
Position/title: Automotive Technician
Job responsibilities: Diagnose and repair various vehicles, Preventative maintenance, New and used vehicle safety inspections.
What are looking forward to in your career after graduation?
Working Full-Time in a field that I thoroughly enjoy and being in the forefront of technology in the automotive industry.
What did you enjoy about Southwest Tech?
I enjoyed pretty much everything at Southwest Tech all the staff and instructors do a great job