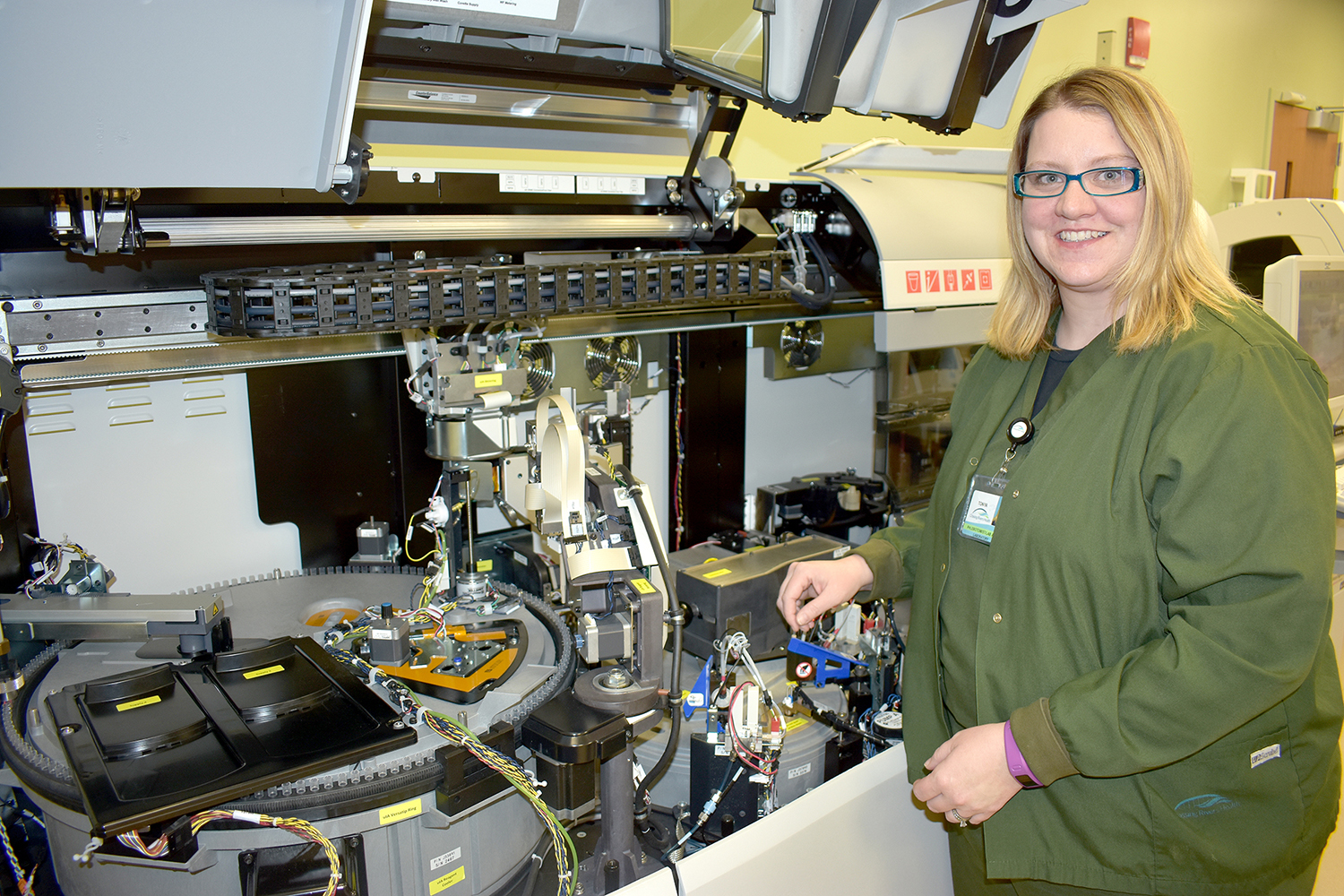 Name: Tonya Nies
Hometown: Patch Grove, Wisconsin
Graduation date: May 18, 2019
Area of study: Medical Laboratory Technician
Place of employment: Crossing Rivers Health, Prairie du Chien
Job responsibilities: The job duties include, but are not limited to, specimen handling of all blood types and bodily fluids, performing lab tests, ensuring accurate and reliable test results, performing instrument checks and maintenance, and following hospital protocol.
How did Southwest Tech prepare you for your current position? The instructors at Southwest Tech are amazing. The program instructors have so much knowledge and experience in being a medical lab tech that they bring to the classroom. They go above and beyond to help insure success; with the dedication and drive from the student. I cannot say enough positive things about this program. I came into the program with no knowledge of the medical field and in May 2019, I  will be graduating with more than I thought I would get out of the program. I am very blessed to have had such amazing instructors at Southwest Tech.
Why did you choose your field of study? The reason I chose the Medical Lab Tech program is I have a huge drive to help people. I knew that I wanted to go into the medical field. With research and looking at all the options Southwest Tech had I knew that the MLT program was the perfect fit for me.
What advice would you have for other students thinking about advancing their education? If you are thinking about attending Southwest Tech, call  and set up a visit, you will not be disappointed. Attending Southwest Tech is one of the best things I have done; for my family and my career. I am so happy that I made the decision to attend the MLT program at Southwest Wisconsin Technical College.