Student Spotlight: Ben Groonwald
Follow @Charger_Ben on Twitter!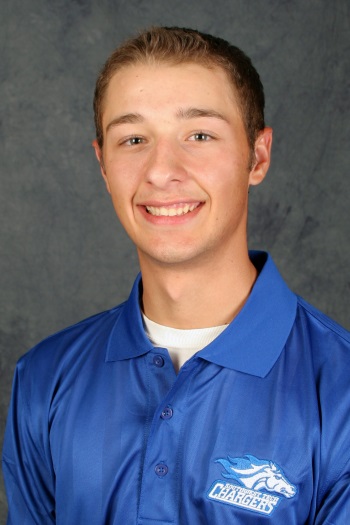 Student Ambassador. 2014-15 State Ambassador. Marketing/Public Relations Department Student Employee. Golf Program President. Golf Team Member. Student Senator. Chemistry Tutor.
As a student at Lakeside Lutheran High School in Lake Mills, Wisconsin, Ben realized that playing golf was a passion that he wanted to turn into a career.
"My entire life I have pushed myself to do things that others wouldn't have thought possible. After playing multiple sports, I realized that golf was by far the most mentally and physically challenging path I could take."
The reputation of Southwest Tech's Golf Course Management program and the goal of playing professional golf brought Ben to Fennimore.
"I chose Southwest Tech because it is a well-respected school throughout Wisconsin. Scott Kennedy is an amazing instructor with a ton of industry connections and knowledge in the golf industry. I have enjoyed meeting so many people and have been able to expand who I think I am meant to be. Southwest Tech really gives you the tools to be a leader and achieve high amounts of success if you really want it."
Why would Ben recommend Southwest Tech?
"It's an easy choice. Southwest Tech costs less than a four year college. The education standard and assistance available is top notch. You receive one-on-one personal time with instructors and you're not just a number. You can really make an impact on the school, on those around you, and on yourself."