For Immediate Release
Contact: Daniel Wackershauser, Marketing Specialist
Phone: 608.822.2303
Mail: 1800 Bronson Blvd., Fennimore, WI 53809
Date of Release: May 28, 2021
Chicker leaves positive legacy on area law enforcement
Fennimore
-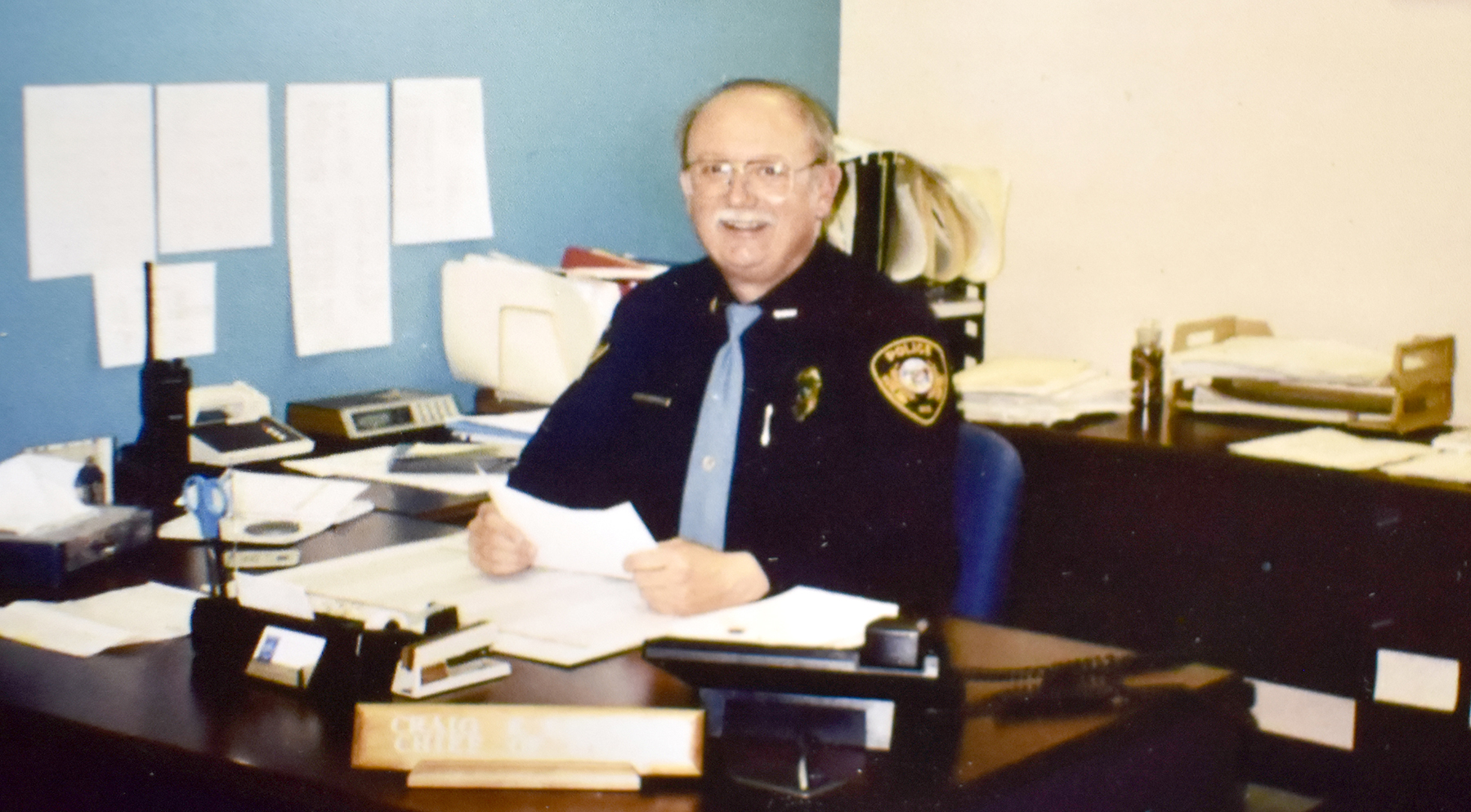 For Craig Chicker, serving his community has always been at the top of his list. He has served as an adjunct instructor in the Criminal Justice program since 1987 at Southwest Wisconsin Technical College, along with serving on the Richland Center Police Department for 30 years. He recently retired from Southwest Tech.
Chicker's journey began when instructor, Roger Bierman needed assistance at Southwest Tech. Bierman found that Chicker was just the person to assist in teaching law enforcement training and refresher courses. Hired to the Richland Center Police Department in 1972, Chicker was very busy, yet very devoted to sharing his own experiences and lessons with his students along with helping them achieve a higher level of training.
Chicker retired as the Richland Center police chief at age 53, with 30 years under his belt in law enforcement, but his passion and commitment to law enforcement never wavered. Following his retirement from an active line of duty, Chicker continued to teach refresher courses and helped to educate students in policework to better serve their community and stay up to date on training.
One thing that Chicker was most proud of in his time teaching and in law enforcement, was his encouragement for women to join the criminal justice system, a male dominated field. Chicker encouraged women to take courses, do research, and learn more about the opportunities and jobs that policework could offer them.
"Teaching was a way for me to better others I wouldn't otherwise have met," he said. "I was able to help them and the communities they serve by keeping them up to date on training and requirements."
Police work is not easy. It takes a strong-minded individual, who is committed to bettering themselves and their community. Being a police officer can, at times, be very challenging and even dangerous, but for Chicker the reward for helping his community always outweighed the challenges.
For information about Southwest Tech's Criminal Justice/Law Enforcement program visit www.swtc.edu/publicsafety.
Marketing and PR Assistant
| Southwest Wisconsin Technical College is one of 16 institutions that comprise the Wisconsin Technical College System. Southwest Tech offers more than 60 programs in a wide variety of disciplines. Courses are offered on campus, online and in a blended format. The college provides apprenticeship, certificate, technical diploma, and associate degree programs that respond to district workforce needs and prepare student for family-sustaining jobs and career advancement. |