For Immediate Release
Contact: Daniel Wackershauser, Marketing Specialist
Phone: 608.822.2303
Mail: 1800 Bronson Blvd., Fennimore, WI 53809
Date of Release: September 5, 2023
Eastman takes advantage of dual credit courses in high school
Earned 32 Southwest Tech credits
Fennimore
-
Josie Eastman, 18, Prairie du Chien, is well on her way to a career in healthcare, thanks to Southwest Wisconsin Technical College's dual credit and CollEDGE Up programs. She graduated from Prairie du Chien High School in May and throughout high school she earned 32 Southwest Tech credits.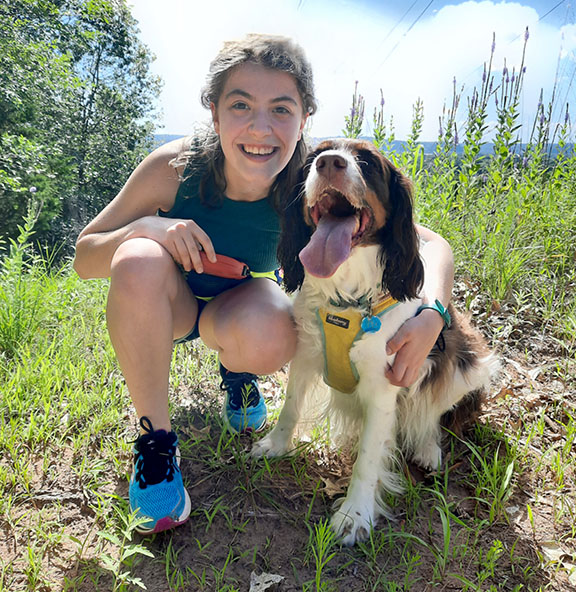 According to Mary Johannesen, career prep and dual enrollment coordinator at Southwest Tech, dual credit is an opportunity for a high school student to take a course that counts for both high school and college credit. "For example, for a college credit here at Southwest Tech, they might take Introduction to Psychology," she said. "They're getting credit through us, as well as their high school. It may be an elective credit. It may count toward a Social Studies credit. It all depends on that local high school."
Eastman also earned her EMT 1 and EMT 2 certifications through Southwest Tech in Fall 2022. She is currently enrolled in Southwest Tech's online Medical Coding program. "It's completely online, so I can still be working full-time and I can still get this medical coding degree, which will help me with anything healthcare-wise, just knowing how the system runs, and if I ever want a remote job and choose to travel in the future, I can get a remote job with this degree," she said.
During her senior year, Eastman split time driving to Southwest Tech for the EMT classes and finishing her high school credits.
Eastman recently accepted an ER tech position with Gundersen Health System Hospitals and Clinics in La Crosse, Wisconsin. After one year there, they will pay for her to earn her Paramedic degree through Western Technical College.
The idea of dual credit courses was presented to Eastman during freshmen orientation. Prairie du Chien High School offers required dual credit courses, as well as elective courses that are dual credit. "When I went in to sign up for my classes every year I signed up for the ones that had the most credits I could get from it, both in high school and college," said Eastman. "I figured, why spend more money when I can just do it for free in high school. It was pretty great."
Eastman received great support from her high school teachers, as well as Southwest Tech staff. "It's really good at Prairie," she said. "They really carve out time for you to make these classes. So, if you're interested in band, but you also want to do the Criminal Justice program, they will fit it in your schedule somehow."
"It may seem like it's going to be really challenging and it may be a little bit harder than the regular classes, but you're getting free college, you're getting extra help that you need with it," said Eastman. "It's definitely worth it."
Additional information about dual credit opportunities at Southwest Tech can be found at swtc.edu/dualcredit.
| Southwest Wisconsin Technical College, a finalist for the 2023 Aspen Prize for Community College Excellence, is one of 16 institutions that comprise the Wisconsin Technical College System. Southwest Tech offers more than 60 programs in a wide variety of disciplines. Courses are offered on campus, online, HyFlex and in a blended format. The college provides apprenticeship, certificate, technical diploma, and associate degree programs that respond to district workforce needs and prepare student for family-sustaining jobs and career advancement. |