For Immediate Release
Contact: Daniel Wackershauser, Marketing Specialist
Phone: 608.822.2303
Email: dwackershauser@swtc.edu
Mail: 1800 Bronson Blvd., Fennimore, WI 53809
Date of Release: February 11, 2020
Jones mixing high school classes with college experience
Fennimore
-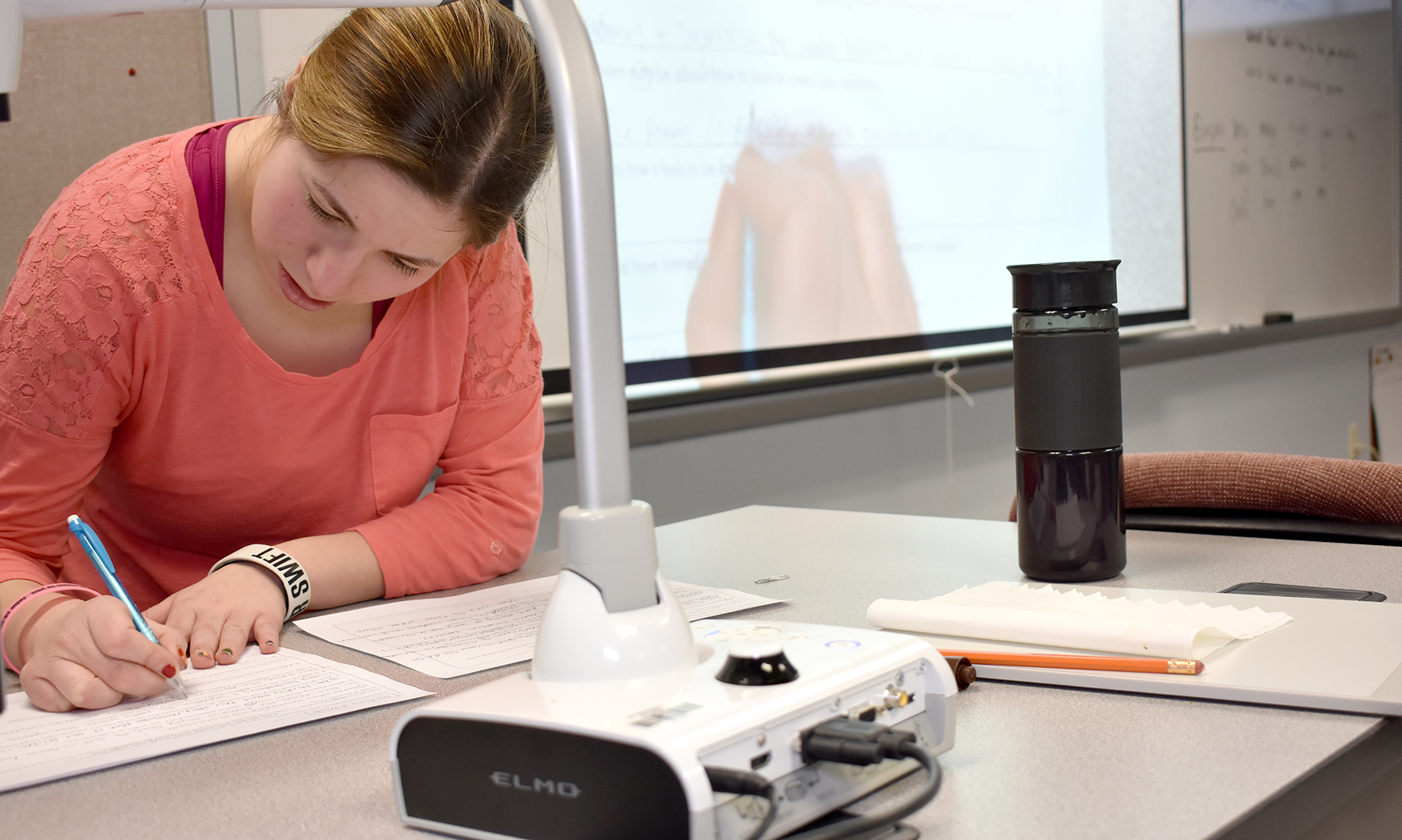 Upon meeting Levi Jones, one can immediately sense her enthusiasm for education and Southwest Wisconsin Technical College. Jones, 18, a homeschooled senior from Mineral Point, Wisconsin, is enrolled in the Written Communications class at Southwest Tech. "I do love the people," she said. "There is a whole life besides high school."
 Jones enjoys the class and is very active in her academic pursuits. In addition to the classroom work, she seeks tutoring resources, assistance from the academic success coaches and visits Betsy Tollefson, her instructor, during office hours. "There is so much help here," said Jones. "I am succeeding very well because of the tutoring and the instructors."
"She asked where all the resources were from day 1, so she knew where to go if she felt like she needed to double check an answer or an assignment with someone," said Tollefson.
"Levi is an enthusiastic learner," added Tollefson. "One of her greatest strengths is to ask questions and utilize the resources that have been suggested to succeed."
This class began in January and it will count for Jones' senior year writing credit. Work in the class includes writing a variety of projects, including topical papers, research articles, biographies, and PowerPoints, among others. It meets two hours on Tuesdays and one hour on Thursdays.
After high school graduation, Jones plans to attend Northeast Wisconsin Technical College in Green Bay, Wisconsin. She will study audio engineering, as well as fitness and wellness. "It's been nice getting experience here before going to Green Bay," she said, noting her life-long dream is to eventually become an actress and singer.
Jones' advice for other students who are entering college is to take advantage of the opportunities, regardless of their age. "I would definitely recommend a technical college of any sort," she said. "My advice would definitely be to get involved with the teachers, get involved with the tutors and the people because if you are just going to stay hidden it's not going to be very successful. You'll be happier if you get involved and ask for help and ask for more resources."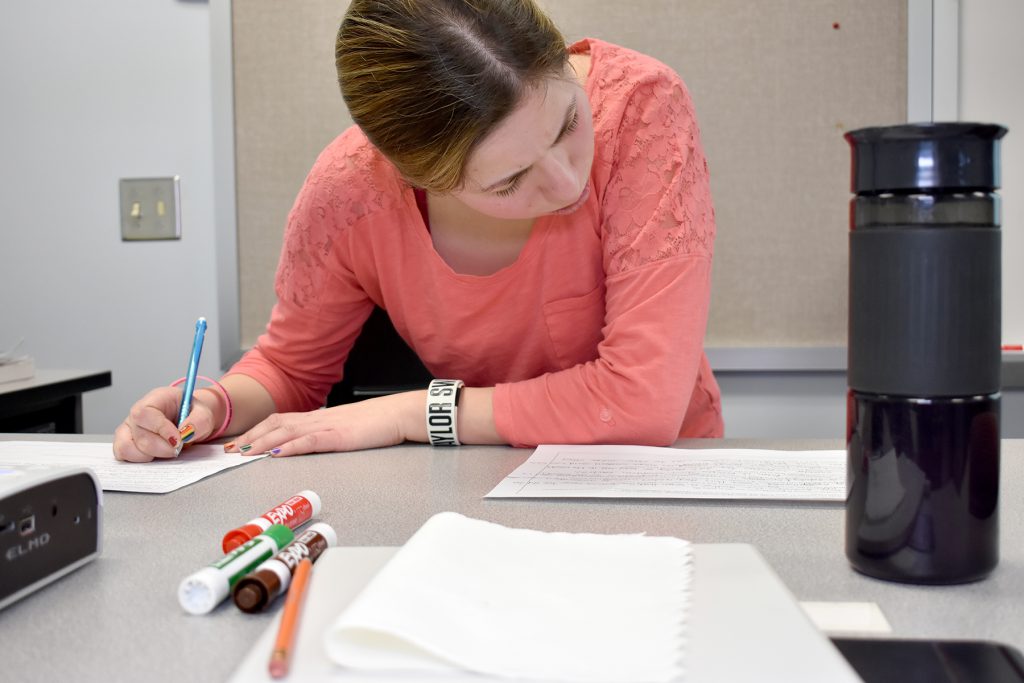 Tollefson echoes that sentiment. "I would suggest to all high school students that your instructor and the learning center are resources that are here to help you succeed from day 1, not just when you get overwhelmed or fall behind," she said.
| Southwest Wisconsin Technical College is one of 16 institutions that comprise the Wisconsin Technical College System. Southwest Tech offers more than 60 programs in a wide variety of disciplines. Courses are offered on campus, online and in a blended format. The college provides apprenticeship, certificate, technical diploma, and associate degree programs that respond to district workforce needs and prepare student for family-sustaining jobs and career advancement. |