Graduation speaker – Konnie Sadler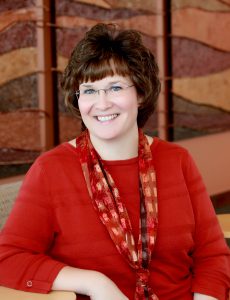 Konnie Sadler will be the speaker for the Nursing, Business, Management, and General Studies Graduation Ceremony at 10 a.m. on Saturday, May 19 in the Ag/Auto Center. Sadler is currently the senior training manager with the Culver Franchising System, LLC, in Prairie du Sac, Wisconsin.
Graduation year: 2002
Area of study: Culinary Business Management
Hometown: Spring Green, Wisconsin
Current career position:
Senior Training Manager
Culver Franchising System, LLC
Prairie du Sac, Wisconsin
What are your fondest memories of your time at Southwest Tech?
Graduation day was outstanding!
Karen Bast and Jeff Dombeck organized several events outside the classroom (and guest speakers) that truly enhanced the learning experience.
I.E.:
International Food Service Executive conference in California
NRA show in Chicago, Illinois
Receiving the Student Excellence Recognition/Award
These experiences confirmed unlimited opportunities, which reinforced my desire to pursue a career in culinary.
Why did you choose Southwest Tech?
Close proximity to my home – ease of commuting
Affordable tuition – ample opportunity for scholarships
Graduate success results
Dedicated staff – friendly, honest, encouraging
Atmosphere – made me feel welcome, wanted and comfortable
How did the education you received at Southwest Tech prepare you for your career?
Knowledge and confidence are the two most important characteristics that fuel success. Achieving both offered peace of mind, allowing me to control my future and provide for my family in a way I did not believe was possible.
Beyond financial success, completing my degree (as a non-traditional student) made me a strong role model for my son and daughter. SWTC helped me develop the skills to overcome obstacles, make a difference and achieve my career goals.
What advice do you have for current students as well as high school students, pondering their future?
Surround yourself with extra-ordinary leaders (i.e. teacher, coach or supervisor) to help you reach your potential. Enhancing your experience with education is a solid investment to obtain a fulfilling career.