Charger Leadership Program
Trusted
We've proved our value which is why companies return over and over again for training.
Expert
Our instructors are educated and work experienced experts in their fields.
Customizable
Training to fit your business or industry by leaders in the field.
The Southwest Tech Advantage
Southwest Wisconsin Technical College has been a part of the life in Southwest Wisconsin for more than half a century. We have influenced, and been influenced by the many communities, people, private and public entities, and organizations that make up, and stretch beyond our district area.
We improve lives through excellence in learning. We strive for all of our students to succeed in compelling careers and make positive and impactful contributions to their local communities.
Our faculty are highly qualified experts in their respective fields who maintain strong connections with our workforce partners. Our dedicated staff employees are passionate about helping you be successful inside and outside of the classroom.
Topics SWTC Covers
Southwest Tech offers training in all areas of leadership. Our courses allow individuals in need of understanding and learning basic concepts to succeed, as well as seasoned leaders to take refresher courses. Here are a few examples of topics we cover:
Time Management
Personal Leadership
Stress Management
Emotional Intelligence
Customizable & Targeted
The reality is that most leaders in organizations today have been promoted based primarily on their technical skills, with little attention given to their leadership skills. Leadership Development Training can fill the leadership skill gaps in your company or organization through customized training by our professional facilitator.
Dennis Cooley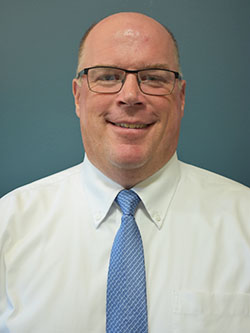 Dennis Cooley is a Leadership Training Facilitator in the Business and Industry Services Department at Southwest Wisconsin Technical College. He is certified to teach DISC and Strengths Finder courses. Dennis brings an energetic and inclusive approach to his classroom, whether that is at your location, or at our main campus or outreach locations.
Dennis is dedicated to making learning fun and engaging and producing measurable results to improve the bottom line for the organizations he works with.
Contact Dennis
Training Categories
Our Leadership Training can be categorized into three main topics: Leadership Academies, Customized Workshops, and Workplace Enhancement. These three areas of training lead to better personnel, better working teams, and a more cohesive workplace that makes your company stronger and able to take on and grow through challenges that may weaken or destroy your less able competitors.
Leader Development
Leadership requires a specific set of unique skills separate from technical work that an individual leads. Leaders truly are made, not born and leadership skills can be learned. Students will develop their leadership skills to compliment their technical skills in a relaxed and learner friendly workshop setting.
Teambuilding
Building Extraordinarily Successful Teams (BEST) uses a combination of successful team building programs and tools such as Strengths Finder, Everything DiSC and the 5 Behaviors of Cohesive Teams in tandem with extended technical assistance in the form of executive and leadership coaching.
Community Leadership
The purpose of Community Leadership is to work together in building strong, thriving, and prosperous communities in southwest Wisconsin. The mission of Charger Community Builders is simple; Everyone a Learner, Everyone a Teacher, Everyone a Leader.