For Immediate Release
Contact: Daniel Wackershauser, Marketing Specialist
Phone: 608.822.2303
Email: dwackershauser@swtc.edu
Mail: 1800 Bronson Blvd., Fennimore, WI 53809
Date: September 21, 2018
Southwest Tech earns no. 13 ranking by Forbes
Fennimore
-
Forbes has named Southwest Wisconsin Technical College one of its top 25 two-year trade schools in its 2018 rankings recently released by the magazine.
The rankings, which cover more than 700 two-year trade schools in the nation, have Southwest Tech ranked 13th overall, and No. 1 in Wisconsin. In 2017, Southwest Tech didn't make the list, but was voted No. 3 in the nation and tops in the state by WalletHub.com.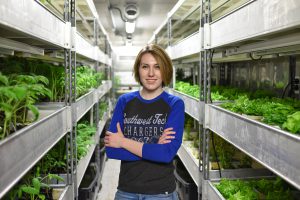 The ranking, according to Forbes, combines a formula that scores "a list of technical and career colleges with high-earning alumni, stand-out graduation and retention rates, and respectable debt repayment scores."
Southwest Tech President Jason Wood, now in his fourth year at the school, sees the results as a sign of progress. Wood also welcomes the challenge for continued improvement, one of the core values of the institution.
"We are very pleased by this recognition and honored a prestigious publication like Forbes sees the value Southwest Tech brings to the students, our alumni, the employers and the region we serve," Wood said. "By no means will we rest on our accomplishments. Instead, we are already putting in place ways to 'raise the bar' in our service to our students, to deliver what they need to be successful not just here, at Southwest Tech, but in their respective careers. It will be a total team effort, but our faculty and staff – not to mention our district board – are dedicated to getting better at what we do."
The methodology Forbes used in 2018 was a bit different than what was used in prior years. The focus this year was on post-graduate success, affordability, completion success and overall student experience, with a heavier emphasis on mid-career success of graduates, all strengths of Southwest Tech. With a reported median mid-career salary of $57,400 and an average net price of $8,820 annually, Southwest Tech has established itself as a top value among its peers.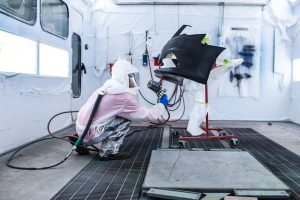 "Rankings like this are great on one hand because they help us assess our effectiveness," Wood added. "However, our ranking is more indicative of the relationships we build with our students and a variety of people we work with in the district we serve. We strive to be innovative in our approaches and believe, if we work harder and smarter, we can do an even better job tomorrow and into the future."
Southwest Tech is a member of the Wisconsin Technical College System. Four colleges from the WTCS, including Southwest Tech (13), Lakeshore Technical College (17), Moraine Park Technical College (21) and Indianhead Technical College (22), were named in the Forbes Top 25. This signifies Wisconsin is a leader in delivering the best technical education experience to the areas each college serves. "We are fortunate to be part of the WTCS," Wood said. "Together, we are able to respond to employer needs through innovative education while transforming the lives of our students. At Southwest Tech, we improve the lives of our students through excellence in teaching and learning."