Alumni Spotlight – Kari Wunderlin
KARI WUNDERLIN, FIRST MERIT BANK BRANCH MANAGER. SHAWN'S WIFE. BRETT AND CARISSA'S MOM. GRADUATE OF THE ACCOUNTING ASSISTANT AND SUPERVISORY MANAGEMENT PROGRAMS.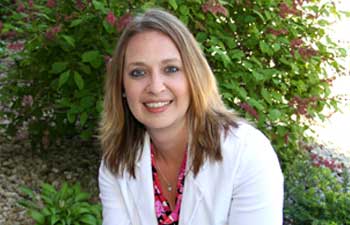 In 1996, Kari was a young mom who loved crunching numbers. When she started comparing colleges, she knew that she needed to be close to home and work full-time while going to school.
"I chose Southwest Tech because it was local and affordable. I didn't realize at that time how big of a role Southwest Tech would play in my life."
The following year, Kari completed the one-year Accounting Assistant technical diploma program and she entered the banking industry. In 2003, she joined F&M Bank (now First Merit Bank) in Fennimore.
"I felt fully prepared to enter the workforce and utilized everything that I learned, including many personal life lessons."
In 2009, Kari returned to Southwest Tech for the Supervisory Management program.
"The technical diploma I received helped get my foot in the door, but I wanted more. In 2009, I returned to Southwest Tech to focus more on human resources and management to further my education and my career. It is my hope that once my daughter graduates from high school, I can continue my education and obtain a bachelor degree."
Along with an Associate Degree in Supervisory Management, Kari earned certificates in Quality Management, Leadership Development, and Human Resource Management.
"Southwest Tech is a diamond in the rough. It is always changing and has so much to offer. The relationships that I have built, personally and professionally, are truly invaluable."
Professionally, Kari has worn many hats at the bank and currently serves as the Branch Manager. Add that to being a wife, mom, Chamber of Commerce President, Kiwanis member, Southwest Tech Advisory Board member, and Iowa-Grant Booster Club member to Kari's impressive list of credentials and one would wonder how she does it.
"It was tough to balance everything with school, but it is doable. Whatever reason you are considering going to college whether it's the flexibility or sense of accomplishment, there's an opportunity out there for you. You have to take the leap. Don't say you can't, say you can."