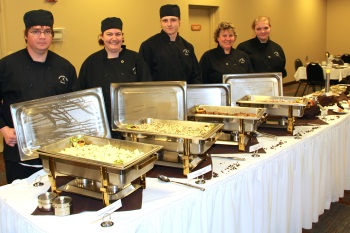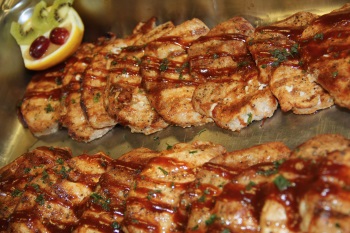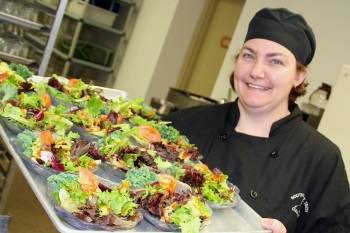 The Southwest Tech Culinary program students are now taking reservations for the fall semester Friday Fine Dining and Thursday Buffet lunches, prepared and served by SWTC culinary arts students. All meals are open to the public and will be served in the Culinary Dining Room (room 345). Reservations can be made by contacting Karen Bast at 608.822.2424.
Fine Dining
Accepted reservation times are:11:30 AM, 11:45 AM, 12:00 PM. Fine dining cost is $20.00 per person. Payment will be collected by students on the day of the service. Reservations are limited and fill fast so don't delay. Should you not be able to use your reservation, please cancel ASAP so that others on our waiting list may attend.
We are excited to give you the opportunity to be a part of our initiative for student success and program advancement. All gratuities received through your generous support will be used to fund scholarships for the next generation of chefs and culinary professionals.
Friday, September 15th
Louisiana Chicken and Bean Soup
Crab Stuffed Mushrooms

Choice of:
Roast Pork Loin w/ Pan Gravy
Sautéed Chicken Breast Piccata
Herb Crusted Scallops


Snap Pea Sauté
Garlic and Herb Pasta
Assorted Dinner Rolls
Banana Caramel Cake
Old Fashioned Strawberry Shortcake
Friday, October 20th
Creamy Potato and Ham Soup
Sautéed Shrimp Maltaise

Choice of:
Grilled Tenderloin w/ Mushroom Sauce
Roast Turkey w/ Pan Gravy
Beer Battered Cod


Corn O'Brien
Cheesy Mashed Potatoes
Assorted Dinner Rolls
Pistachio Brownie Parfait
Blackberry Almond Torte
Friday, October 27th
Creamy Mushroom Soup
Seafood Strudel

Choice of:
Roast Pork Loin Au Jus
Sautéed Chicken Breast w/ Mushroom Sauce
Panko Breaded Scallops


Broccoli Au Gratin
Saffron Rice Pilaf
Assorted Dinner Rolls
Chocolate Éclairs
Raspberry Cheesecake
Menu items are subject to change depending on ingredient availability