All companies and organizations are open to cyber attacks! Learn more about what you can do to be less vulnerable and network with others in the area to hear and see what they do to address security issues of today's world.
Who
Anyone who wants to know more about Information security or cybersecurity.
What
Keynote Speakers
Hot Topic Break-Out Sessions
Networking
Refreshments provided
Price
Free
When
Monday, May 18
3:00 - 8:00 p.m.
Where
Southwest Wisconsin Technical College
Building 200 rooms (TBD)
1800 Bronson Boulevard, Fennimore, WI
Agenda
Coming Soon
Learn More Today!
Contact Darnell Wiegman
Phone: 608.822.2651 or toll free 800.362.3322, extension 2651, Email: impact@swtc.edu
If you need an accommodation to visit campus, call 608.822.2631 (tdd: 608.822.2072) or email disabilityservices@swtc.edu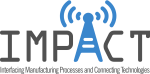 This IMPACT program is 100% funded with an H-1B TechHire Partnership $5 million grant awarded by the U.S. Department of Labor's Employment and Training Administration. Southwest Tech is committed to legal affirmative action, equal opportunity access, and diversity of its campus community, www.swtc.edu/equality. This workforce product was funded by a grant awarded by the U.S. Department of Labor's Employment and Training Administration. The products was created by the grantee and does not necessarily reflect the official position of the U.S. Department of Labor. The U,S, Department of Labor makes no guarantees, warranties or assurances of any kind, express or implied, with respect to such information, including any information on linked sites and including, but not limited to, accuracy of the information or its completeness, timeliness, usefulness, adequacy, continued availability or ownership. Except where otherwise noted, this work is licensed under the Creative Commons Attribution 4.0 International License.