This is Where You Succeed
Congratulations on your graduation from Southwest Tech. This is no substitute for a May ceremony with cake, but we definitely want to help you celebrate with this free T-shirt. Please wear it with pride. You have conquered unique challenges. You have been flexible, patient, and determined in pursuit of your goals. We salute you. Congratulations graduate!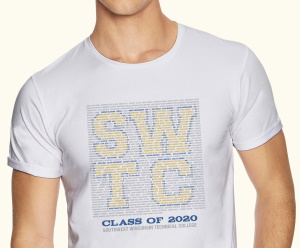 Graduation T-Shirts will be sent with your diploma at some point in mid-June to the address you provided on your Program Completion Application.