J. Bruce Bradley. Foundation Board Member.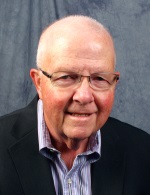 "As a retired educator, I realize the educational value students receive at Southwest Tech and how it impacts their future."
J. Bruce Bradley has been involved with education for more than 50 years, beginning as a math teacher before moving on to school administration and supervision.
While serving as the superintendent of the Iowa-Grant School District, Bruce began serving on the Southwest Tech District Board. He continued in that capacity for 21 years, including serving as the Board president for two 2-year terms.
Upon retiring from the board, Bruce continued his service to the College by serving on the Southwest Tech Foundation Board.
When asked why he continues to serve Bruce stated, "I stay involved because I feel that Southwest Tech provides the area with well-trained employees who will become the leaders of the future."
Southwest Tech — Here. Now.