Eileen Nickels. District Board and Foundation Board Member.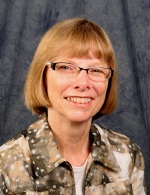 "The variety of educational opportunities offered at Southwest Tech greatly enhance the economic development of our region."
Eileen Nickels has been an advocate for access to quality education and training for many years. As a locally elected official and member of many Platteville area committees, Eileen has been active on the Southwest Tech District Board since 2006. Eileen has seen how Southwest Tech touches the lives of people in our region every day.
"Southwest Tech graduates work in our hospitals, dentist offices, fix our vehicles, run local businesses, and so much more!" stated Eileen who is especially proud of the role Southwest Tech plays in annually training thousands of public safety employees and volunteers in Southwest Wisconsin.
"Public safety is an issue for everyone living in Southwest Wisconsin. The College plays a vital role in providing our firefighters, emergency medical technicians, and police officers with the quality education and training they need to help keep us safe."
Southwest Tech — Here. Now.