Earn Certification Taking Courses Part Time
Cost: $761

(1/3 the cost of competing institutions)
2 courses, 144 hours, 6 credits
The CCENT certification covers the basics of computer networking. CCENT certified technicians understand the essential networking topics, such as network security & threat mitigation, IP addressing, and routed & switched networks. Typical jobs include: Network Administrators, Help Desk Technician, IT Security Specialist. This course is intended to accommodate the schedule of working individuals and is offered for only $761 - nearly 1/3 the price of competing institutions. With demand growing each and every day for skilled networking technicians, what are you waiting for?
Explore more information about the CCENT Certification
​
If you need an accommodation to visit campus, call 608.822.2631 (tdd: 608.822.2072) or email disabilityservices@swtc.edu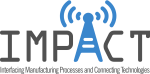 This IMPACT program is 100% funded with an H-1B TechHire Partnership $5 million grant awarded by the U.S. Department of Labor's Employment and Training Administration. Southwest Tech is committed to legal affirmative action, equal opportunity access, and diversity of its campus community, www.swtc.edu/equality. This workforce product was funded by a grant awarded by the U.S. Department of Labor's Employment and Training Administration. The products was created by the grantee and does not necessarily reflect the official position of the U.S. Department of Labor. The U,S, Department of Labor makes no guarantees, warranties or assurances of any kind, express or implied, with respect to such information, including any information on linked sites and including, but not limited to, accuracy of the information or its completeness, timeliness, usefulness, adequacy, continued availability or ownership. Except where otherwise noted, this work is licensed under the Creative Commons Attribution 4.0 International License.