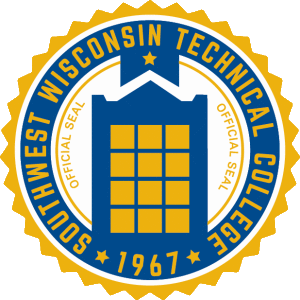 GRANT COUNTY EMERGENCY SERVICES IN COOPERATION WITH SOUTHWEST WISCONSIN TECHNICAL COLLEGE PRESENTS
Multi-Lead Medics™ 12 Lead ECG Interpretation for Acute and Critical Care Providers
Featuring Bob Page

OCTOBER 8, 2022
8 AM – 4 PM
For over 30 years, Bob has been delivering this course to Emergency and Critical Care providers worldwide. If anyone told you that you could take a 12 lead class and have fun, would you believe them? Presented by Bob Page, Author of the book 12 Lead ECG for Acute and Critical Care Providers, this 8-hour, highly motivating, non-stop interactive course on 12-Lead ECG is comprehensive including proper lead placement, axis and hemiblock determination, bundle branch blocks, differentiating wide complex tachycardia and myocardial infarction recognition. Also included is the use of a 15-lead ECG for increased sensitivity for STEMI. Participants in the program will read approximately 200 12-lead ECGs, gaining both experience and confidence in their newly learned skill. This is a great course for EMS and hospitals implementing STEMI programs or for continuing professional development.
Learning Objectives
At the completion of this lesson, the participant should be able to:
Describe the difference between monitoring and assessing a patient using an ECG machine.
Demonstrate proper lead placement for 12 and 15 Lead ECG.
Using a simple chart and leads I, II, III, determine electrical axis and the presence of fascicular blocks (hemiblocks).
Using lead V1, determine bundle branch blocks.
Describe the clinical significance of hemiblocks and bundle branch blocks in the cardiac patient.
Describe a strategy for identifying V-Tach in wide complex tachycardia.
On a 12, 15, or Multi-Lead ECG, identify ST and T wave changes relative to STEMI, myocardial ischemia, injury and infarction.
Describe a systematic "assessment" of a 12 and 15 lead ECG.
Describe possible complications of prolonged QTc.
Time Breakdown and Outline
The Need for 12 Leads Early STEMI Recognition

1.5 hours

Lead Placement and 15 Lead ECG

1.5 hours

Axis and hemiblock recognition

1.0 hours

Lunch and Breaks

1.5 hours

Bundle Branch Blocks

1.0 hours

Wide Complex Tachycardia

1.0 hours

QTc and Case Review

1.0 hours
thank you to our Donors!
These classes are FREE due to the generous donations from these sponsors:
Southwest Tech
Southwest Tech Foundation -Bill Croft Fund
Southwest Health
Grant Regional Health Center
Grant County Emergency Services
Richland County Ambulance Service
Iowa County Emergency Services Association
Gundersen - Boscobel