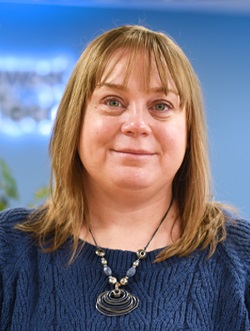 Phone: 608.822.2353

Toll Free: 800.362.3322, extension 2353

Email Pauline
College Connection (Bldg 400), Room 476
Degrees / Certifications:
Bachelor of Science- Business Administration UW-Platteville
Career Development Facilitator Certification
Professional Organizations / Associations:
Wisconsin Academic Advising Association (WACADA)
Job Duties:
Provide individualized and broad student advocacy to help prospective, admitted, and enrolled students navigate the college experience.
Advise students on program options, course selection, and career choices as well as college programs.
Assist in recruiting and retaining students from admission through graduation and career goal attainment.
Committees:
Applicant Conversion Committee
Community Involvement:
Plum Valley Booster 4-H Club
Fennimore United Methodist Church