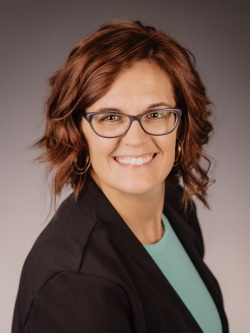 Phone: 608.822.2323

Toll Free: 800.362.3322, extension 2323

Email Holly
Kramer Building (Bldg 300), Room 350C
Degrees / Certifications:
University of WI - LaCrosse Bachelor of Science Marketing
Job Duties:
Assist with managing and maintaining activities related to assessment data collection, analysis, reporting and data archiving required for institutional effectiveness, assessment, accreditation, and regulatory requirements.
Assist with the development and maintenance of assessment processes to reflect consistent quality standards and ensure integrity, rigor, and currency reflective of Higher Learning Commission (HLC) accreditation expectations.
Assist with coordination of training and professional development opportunities for business and industry partners within the region.
Committees:
Business Management Advisory Council
Community Involvement:
Fennimore United Methodist Church - (Christian Education Team)
Fennimore Chamber of Commerce (2021 President)