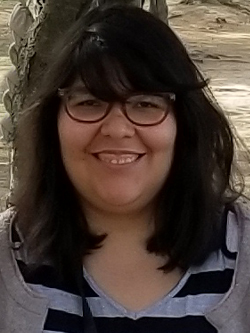 Phone: 608.822.2385

Toll Free: 800.362.3322, extension 2385

Email Leonor
Degrees / Certifications:
• Master of Arts, Demographic and Social Analysis (DASA) from the University of California, Irvine (UCI)
• Bachelor of Arts, Sociology from UCI - o Education Minor
• Bachelor of Arts, Chicano/a Latino/a Studies from UCI
• Certificates

o Getting Started with Learning Analytics, Blackboard
o Data Literacy Institute, EDUCAUSE
o Course Design Certificate. UCI
o Social Problems and Public Policy, UCI
o Diversity and Inequality, UCI
Job Duties:
Collect, organize, and monitors data necessary to complete internal and external surveys and ensures accurate and timely data reporting.
Design and/or administer surveys directly related to project and student success.
Develops and conducts trainings to enhance data literacy college wide.
Conduct analysis of data, and share findings to assist leadership, faculty, and staff to make data informed decisions.
Provide training and technical support to end users of reports, cubes, and dashboards.