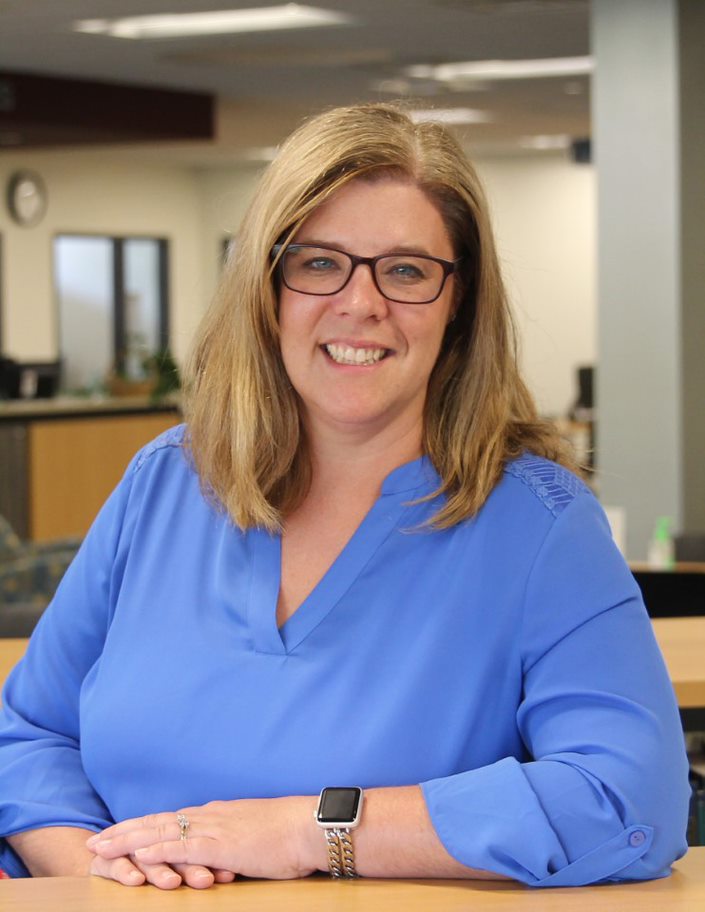 Phone: 608.822.2475

Toll Free: 800.362.3322, extension 2475

Email Mandy
Kramer Building (Bldg 300), Room 315
Degrees / Certifications:
BS, Mathematics/Statistics Emphasis, Business Administration Minor, UW-La Crosse
MS, Project Management, UW-Platteville
EMSI Certified
Certificate in Business Analytics, Loras College
Professional Organizations / Associations:
Association for Institutional Research in the Upper Midwest (AIRUM)
Association for Institutional Research (AIR)
Job Duties:
Plans, conducts, analyzes, and disseminates the results of analytical studies, including campus climate, graduate and employer follow-up, and student satisfaction.
Assists in required state and federal data reporting processes.
Serves as the college's IPEDS Keyholder.
Oversees and approves data reported.
Develops processes to accurately and efficiently report data.
Provides guidance in using and accessing data.
Develops and conducts trainings on using data for faculty and staff.
Serves as the institution's accreditation officer and assists with all college accreditation processes.
School Involvement:
Data Governance Team, Chair
WTCS Institutional Research Committee (IRC)
Association for Institutional Research in the Upper Midwest (AIRUM), Board Member, 2023-2026
Community Involvement:
Community Leadership Alliance (CLA) Graduate, 2013 Alum
Fennimore Industrial & Economic Development Corporation (FIEDC), 2013-2022
Fennimore Community Scholarship Foundation, 2016-2021